Treasure Mine is a game mode that will allow you to get chests with interesting prizes, through different game proposals.

To enter, you must tap on the "Play" button on your home screen and then select the "Treasure Mine" option.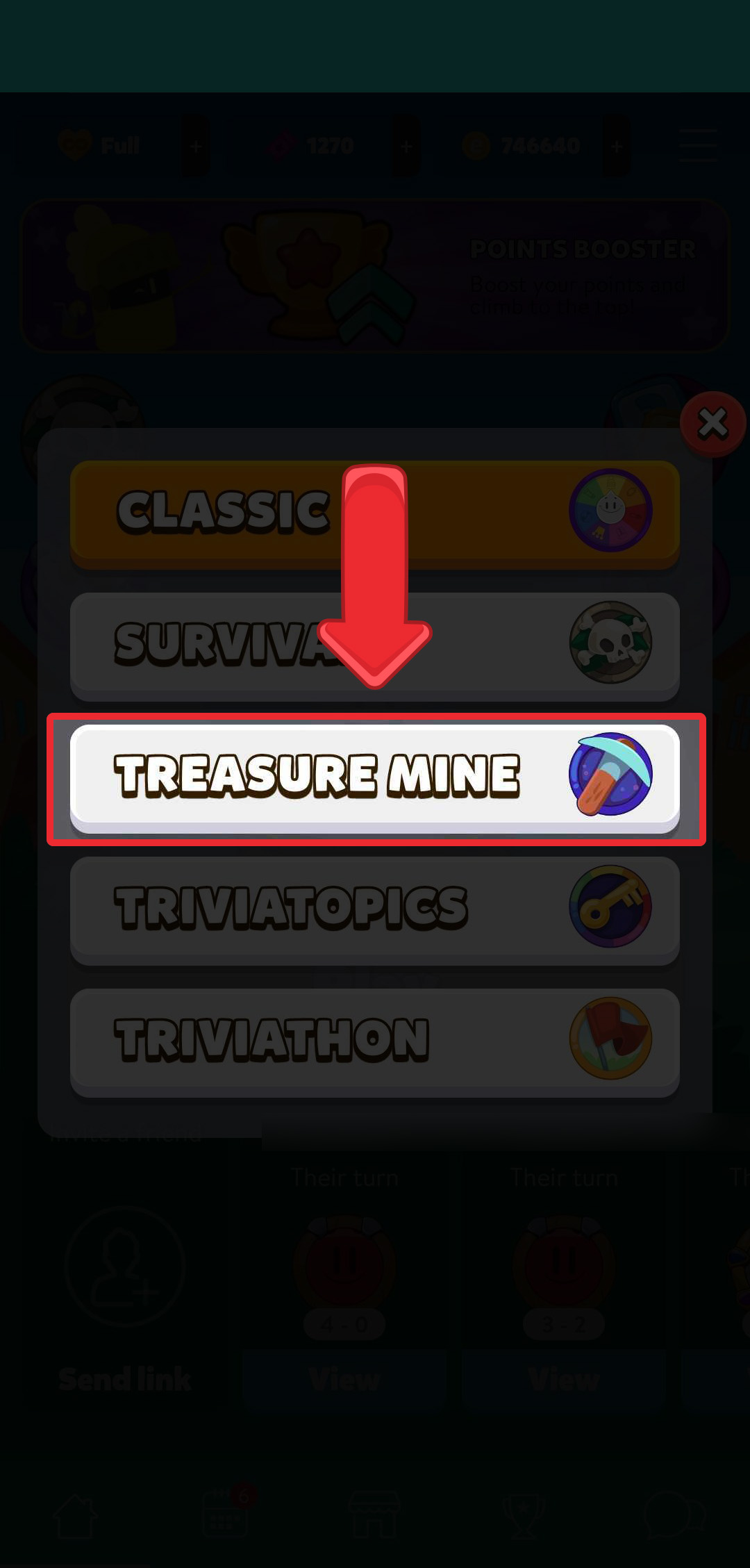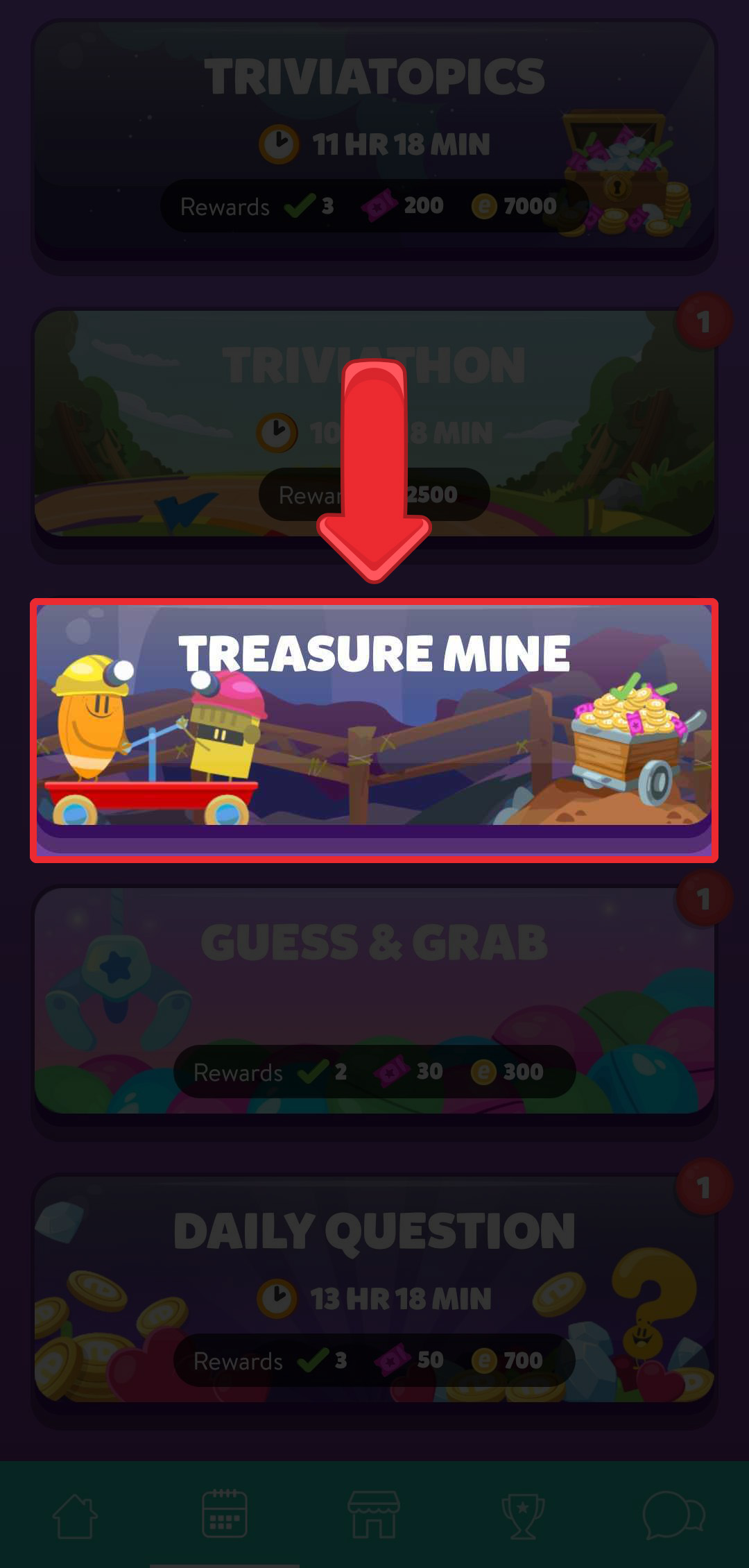 By doing this, you will be able to move closer to or further away from the chests, earning picks. To earn picks, you need to play the game that is currently available. If you win, you will add picks, but if you lose these will be subtracted.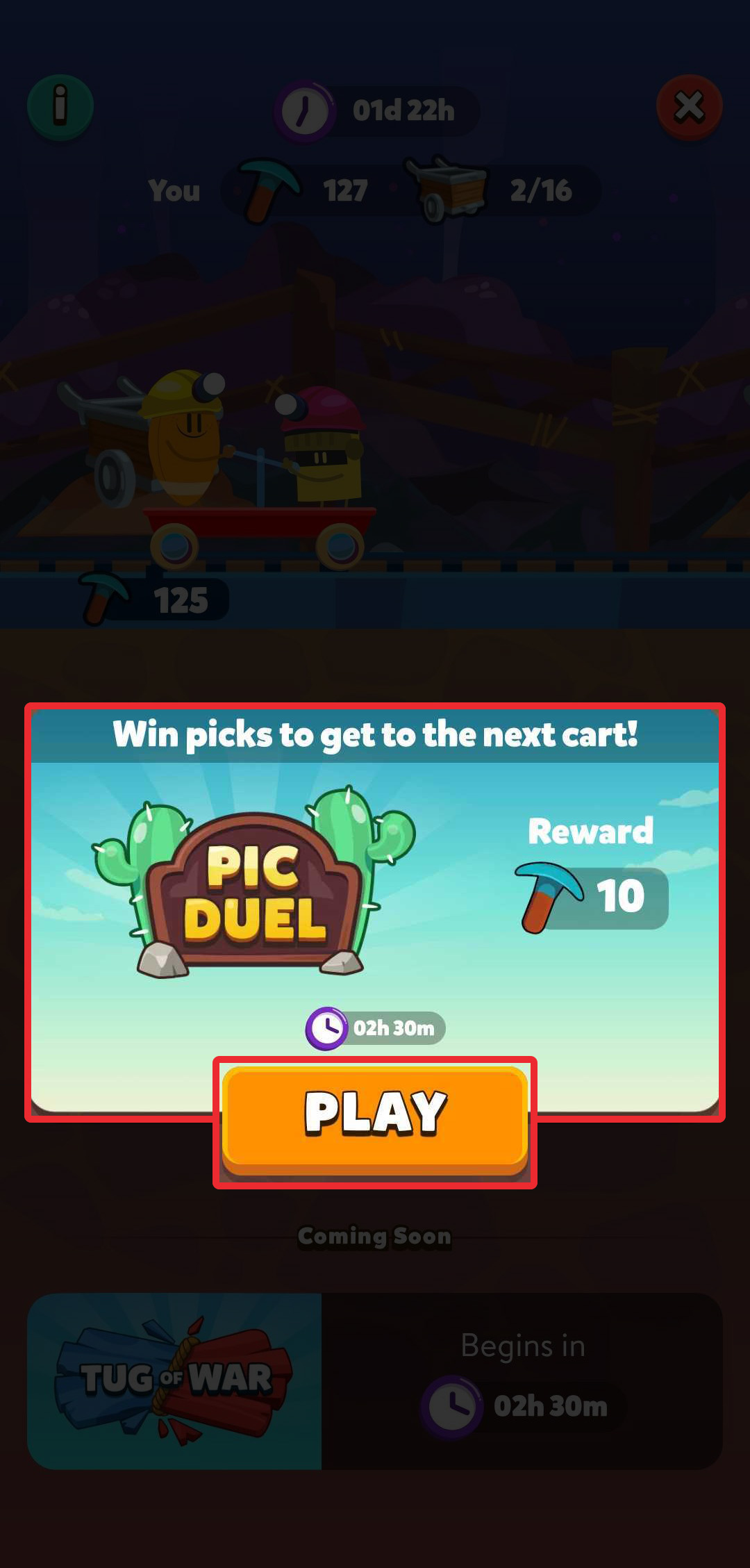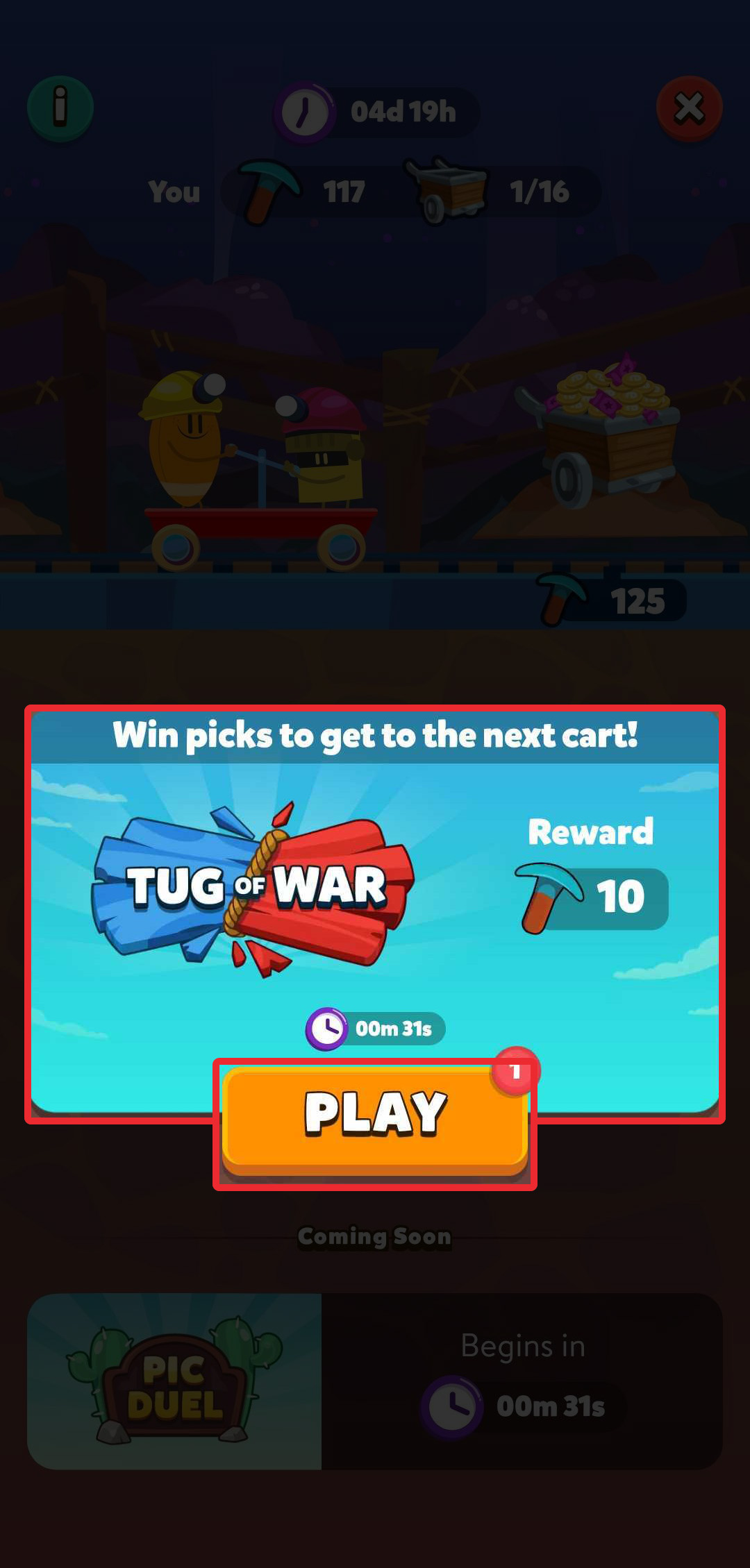 The more picks you get, the more chests you will be able to unlock. On the upper part of the screen, you will be able to see the picks you currently have, as well as the chests that still need to be unlocked and the amount of time you have to do so.
Keep in mind that once the timer expires, the game will begin again and you will find yourself at the start of the track.