By entering the game's Ranking you'll be able to receive incredible prizes if you finish first. To access, head to the third icon on the bottom bar of the game's main screen.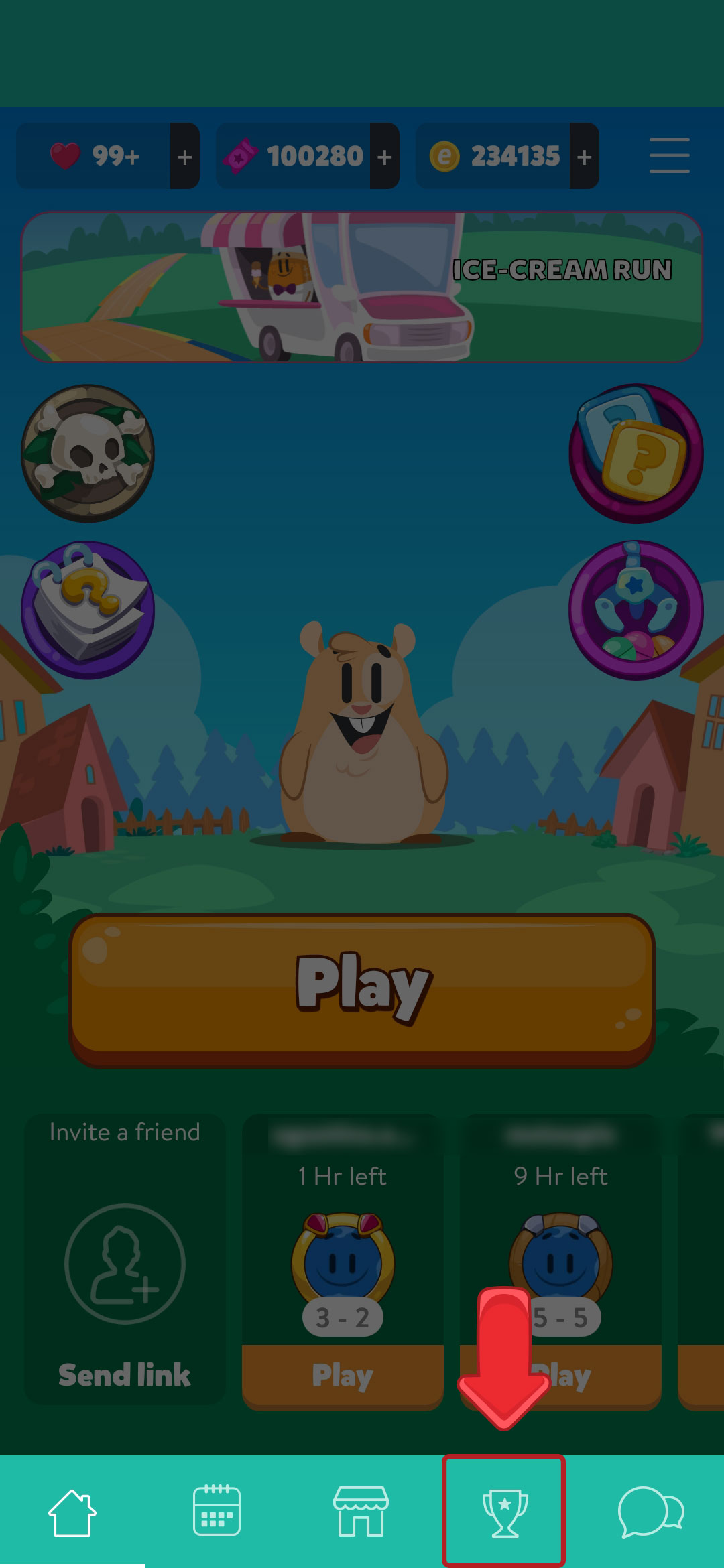 The Ranking is divided into Leagues, which will depend on your performance in different game modes. Each league will be composed of 50 users, and depending on the points you get, you can move up or down the League.
You'll be able to visualize the position you will need to be in to move up the League in the form of green boxes, as well as those that will cause you to move down in the form of red boxes.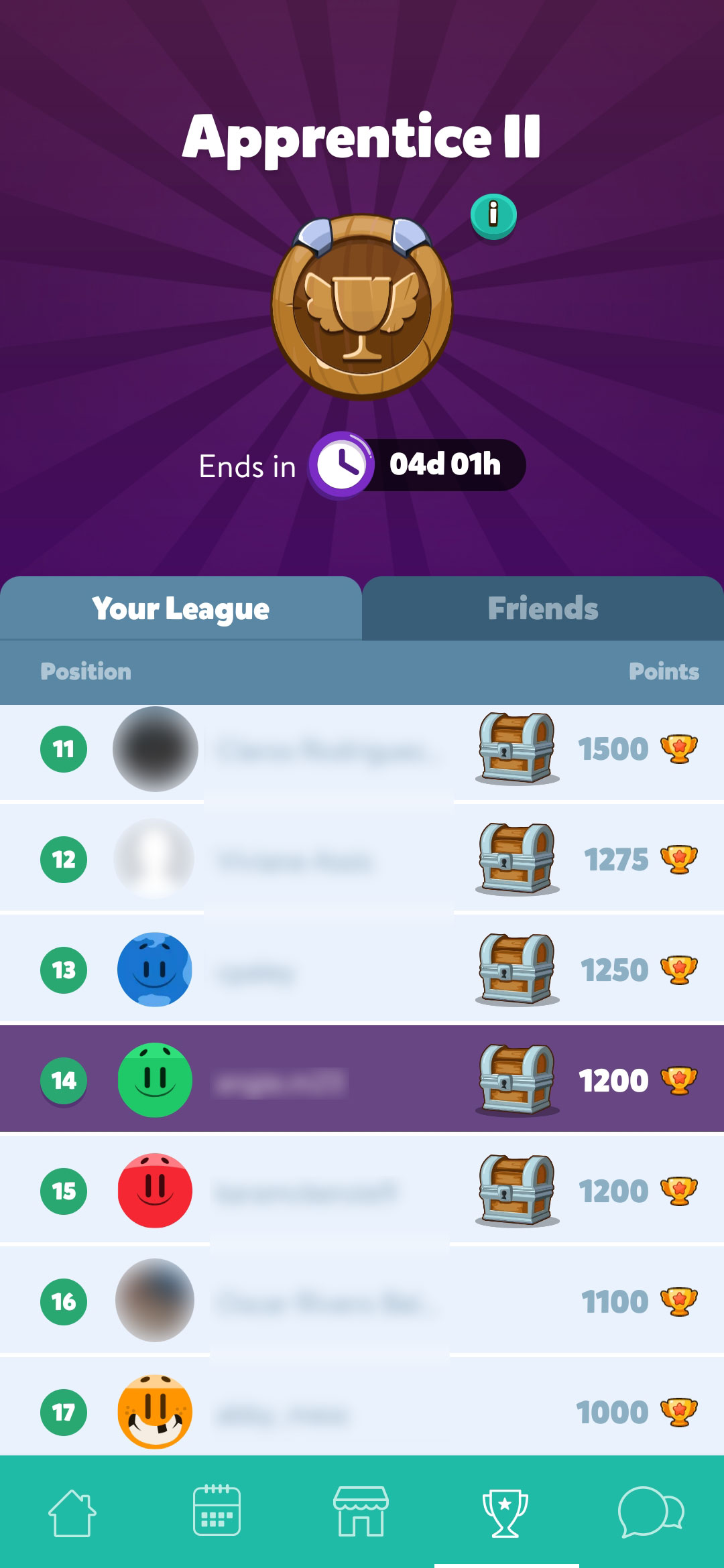 The game modes that will give you ranking points are the following:
Survival: winning a game.
Classic game: winning a game
Triviathon: completing a mission
Missions: completing a mission
Triviatopics: completing a category
Daily Question: answering a question correctly
Pet: feeding your pet. The points earned will increase its level.
Each League will offer three different chests: a special one for whoever finishes first, one from second to fifth user and one from sixth to twentieth. The higher you end up, the better the prize you'll receive. If you want to check the prizes, tap on the information button you will see under you league's name, in the upper sector of the screen.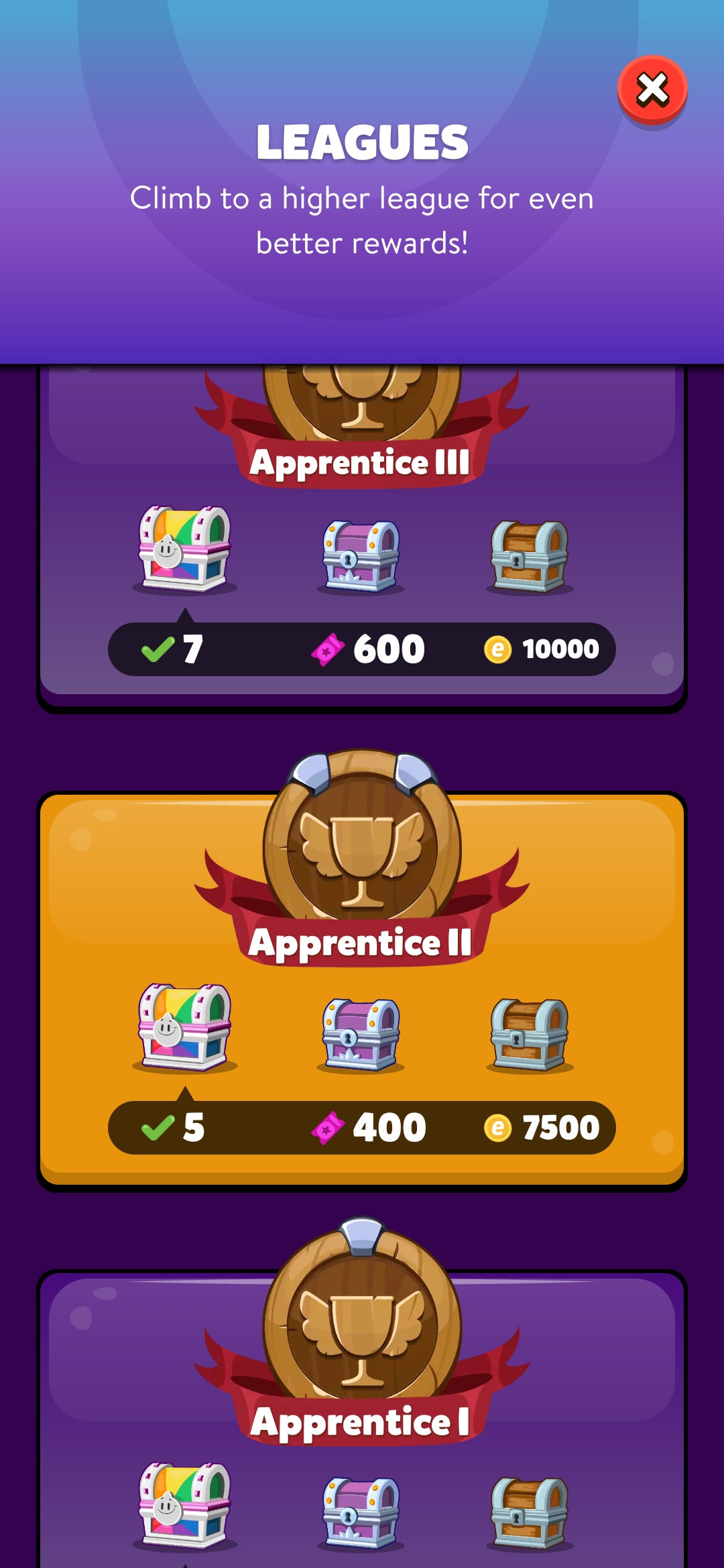 As we mentioned earlier, it is important that you keep in mind that, depending on the position you end up in once the ranking comes to an end, you'll either move up or down the League.
Once you reach the Genius League, it is important you keep up your performance so as not to move down, as well as to be in a good position and get prizes.
You will have a week to try to achieve your best position in the ranking, hurry up!
We invite you to visit the articles: Why did I move down in the Ranking? and Why did I lose my category if I had reached the Genius League? for more information on the Ranking and its leagues.