Survival is a game mode in which you will be able to obtain great prizes by competing against other users in real time.
Once you enter, you will be paired with nine other users; the goal is to correctly answer the questions to stay in the game, otherwise you will be eliminated.
The winner of the match will be the last remaining user in the game after having answered all the questions correctly. For each match that you manage to finish as the sole winner, you will receive 500 Ranking points as well as a cookie for your pet. If you are eliminated before that, you will receive a lower amount of points. Also, every so often, you will be given the chance to boost your points in exchange for credits.
Simultaneously, you will be included in a ranking that consists of 50 players and the goal will be to win as many matches as possible to achieve the best position on the board. Depending on the position in which you finish the ranking season, you will receive a chest full of prizes; the closer you are to first place, the better the prizes will be.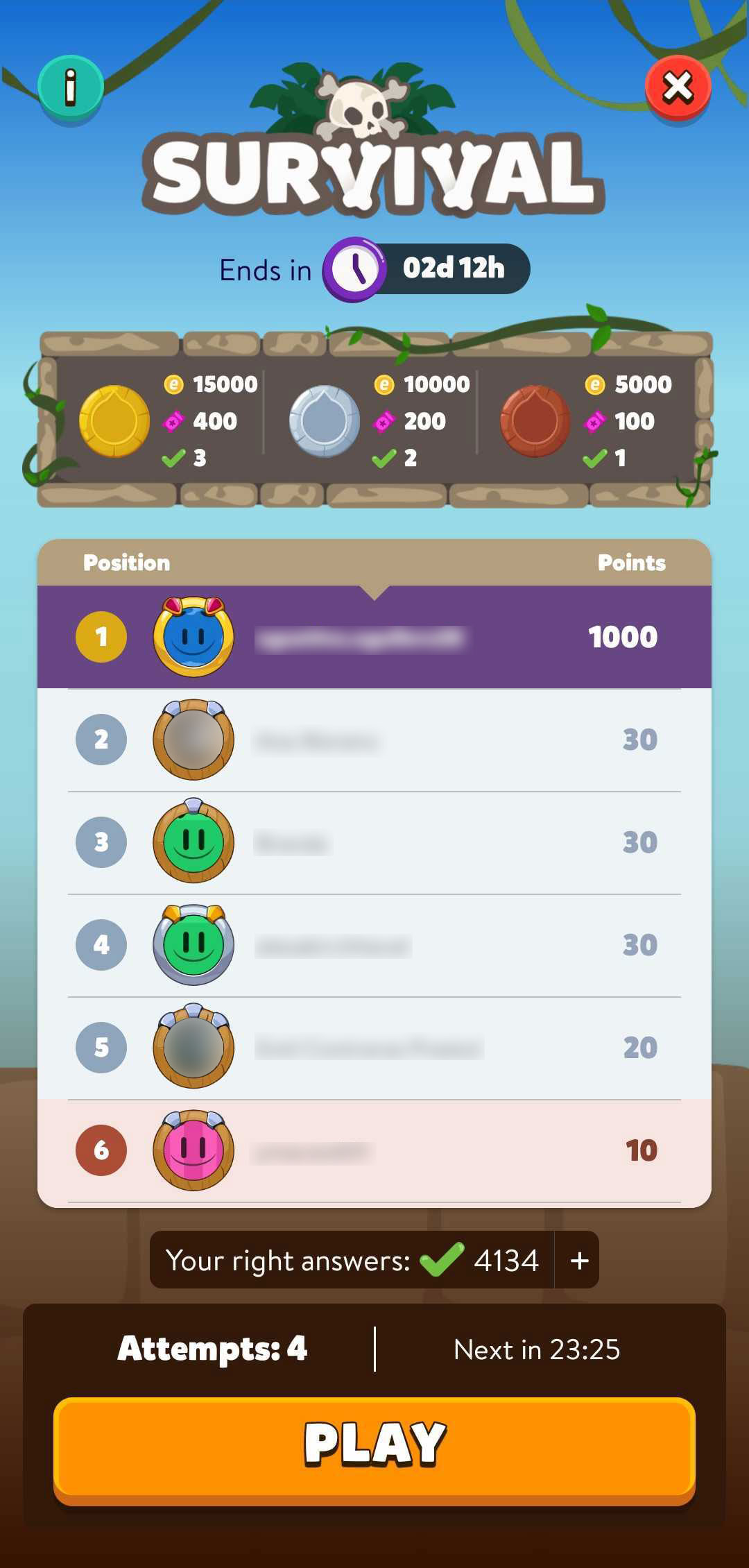 Keep in mind that you will have five daily attempts to participate in Survival mode. After that, you can renew your attempts in exchange for credits or by viewing a promotional video.
You will have the opportunity to participate in the Survival mode ranking from Monday through Friday and then Friday through Sunday. Every Monday and Friday, when a ranking season ends, you will be able to collect the prize that corresponds to the position in which you finish. Once you collect your prize, the orange "Play" button will be shown so that you can join a new ranking season.
You can find this game mode on the main screen through the button represented by a skull, by pressing the "Play" button or on the events card, located on the second icon in the lower bar of options.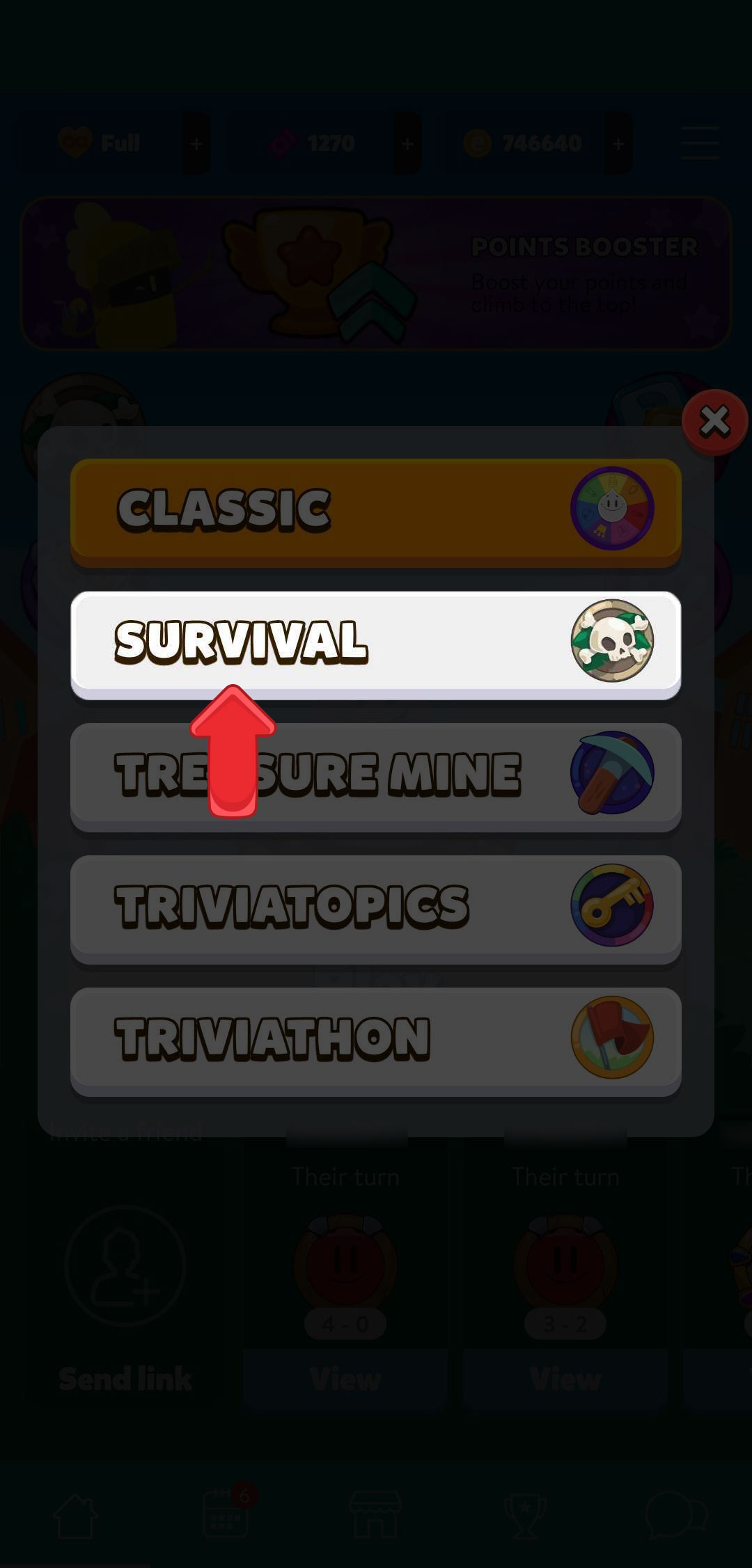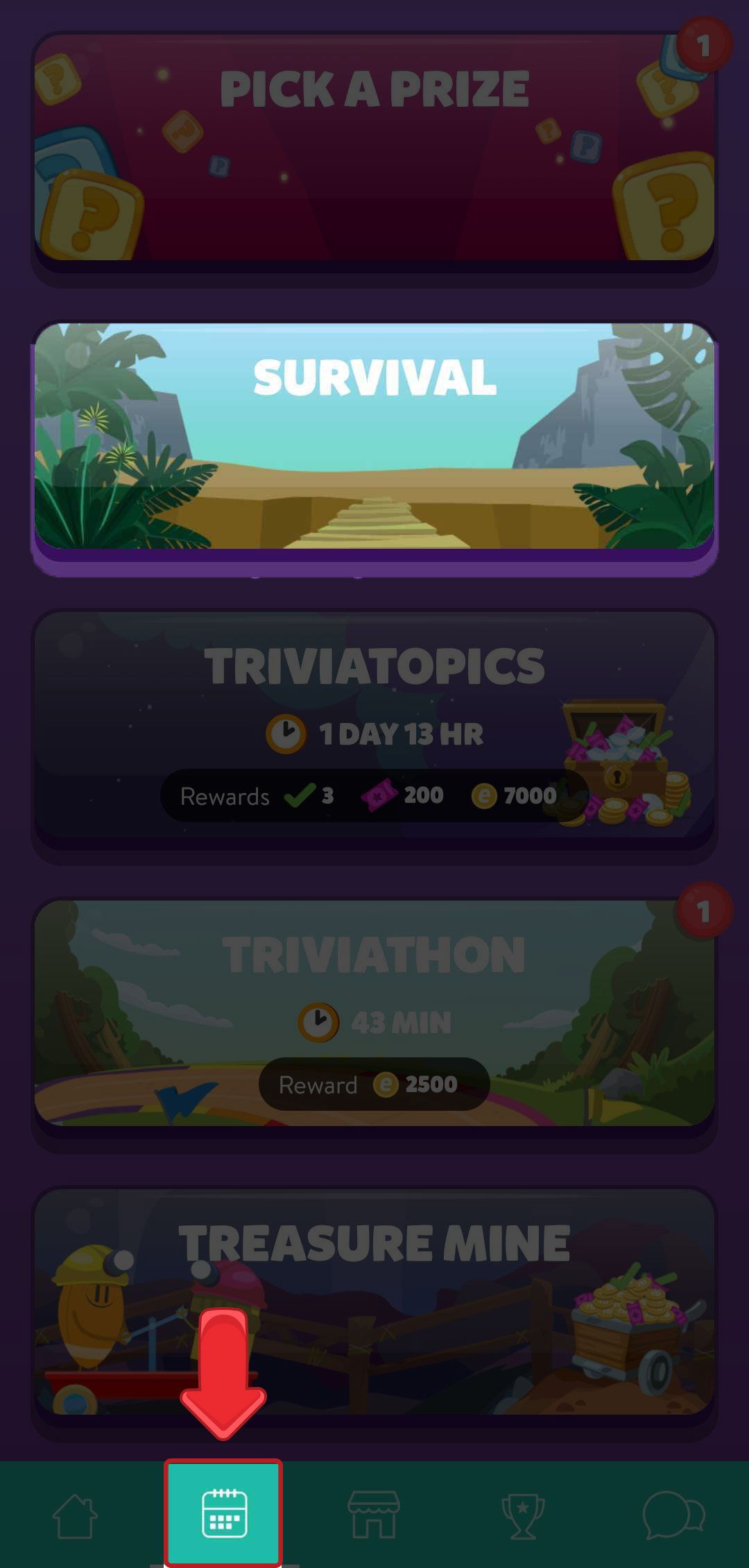 To learn more about credits and how to use them in the game, we invite you to visit the articles What are credits? and Ranking in Trivia Crack.