To start a new game you have to press the "Play" button on the main screen. When you do this, a new window will open in which you must press the Classic option.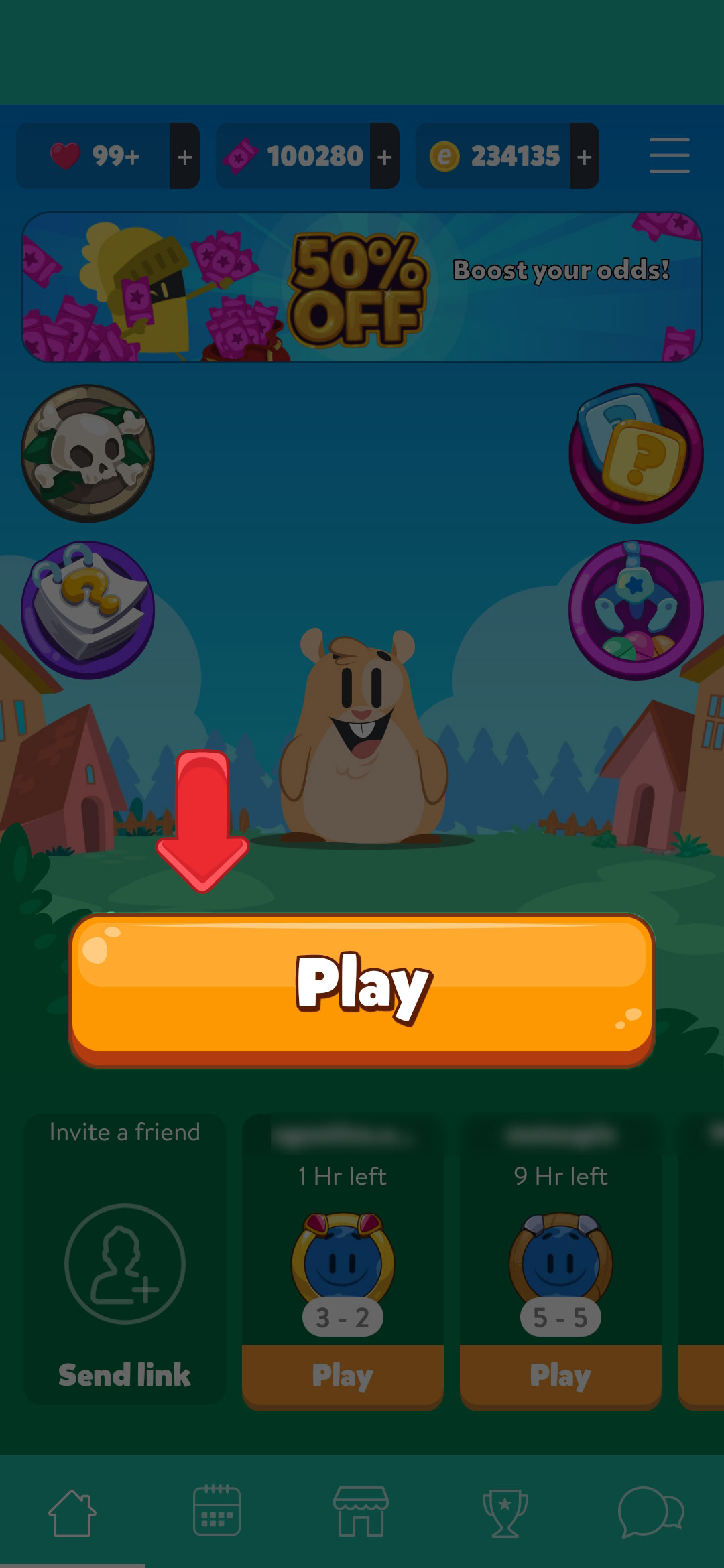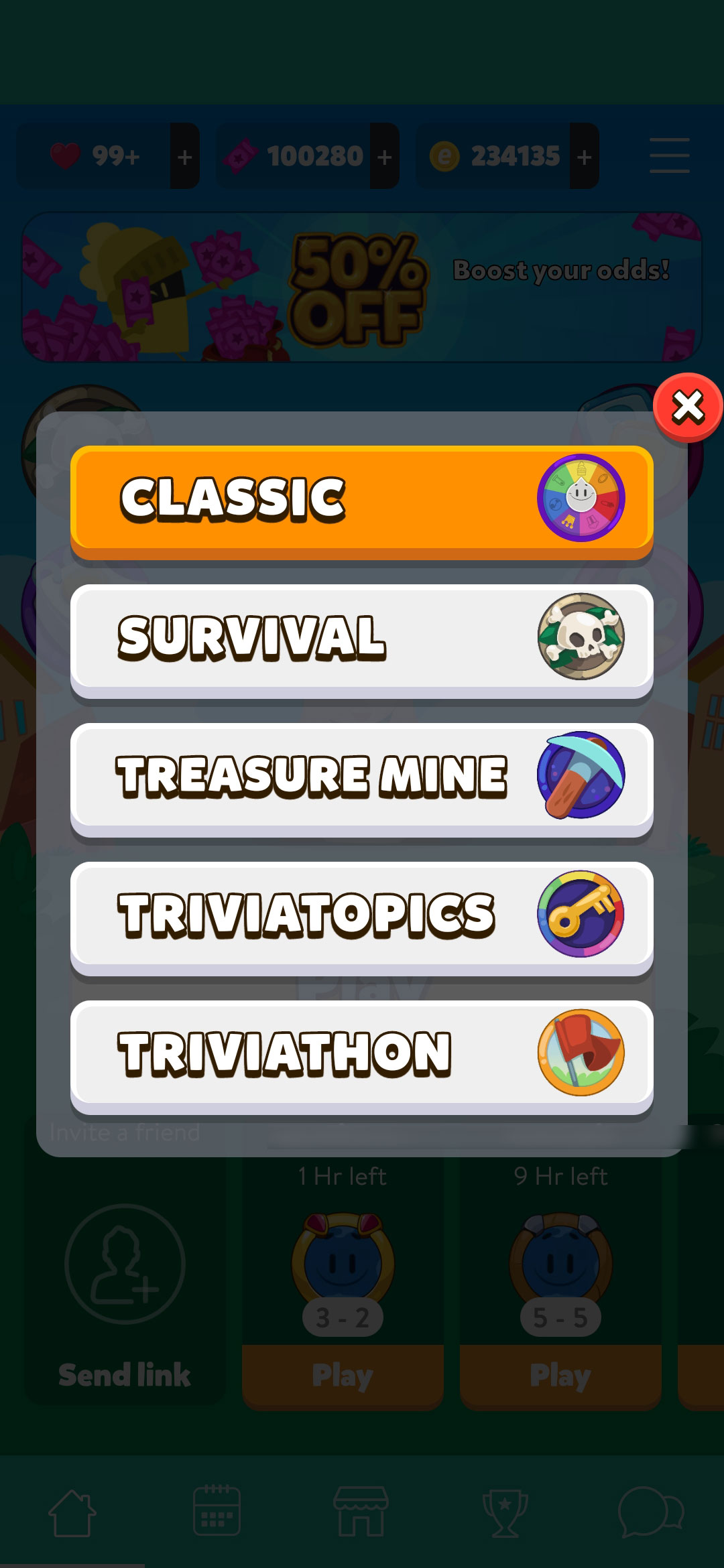 Once you do, you can select:
The language of the game: it is important that you select the language correctly, since it cannot be modified once the game begins. In addition, the default language in the rest of the game modes will be the same that you chose in your last classic game.
Your opponent: you will have the possibility to play with a friend or random opponent. You can search for a friend with their username in the search bar located at the top of the screen. If you have linked your account to a Facebook profile, you will see here the list of friends that are available in the game.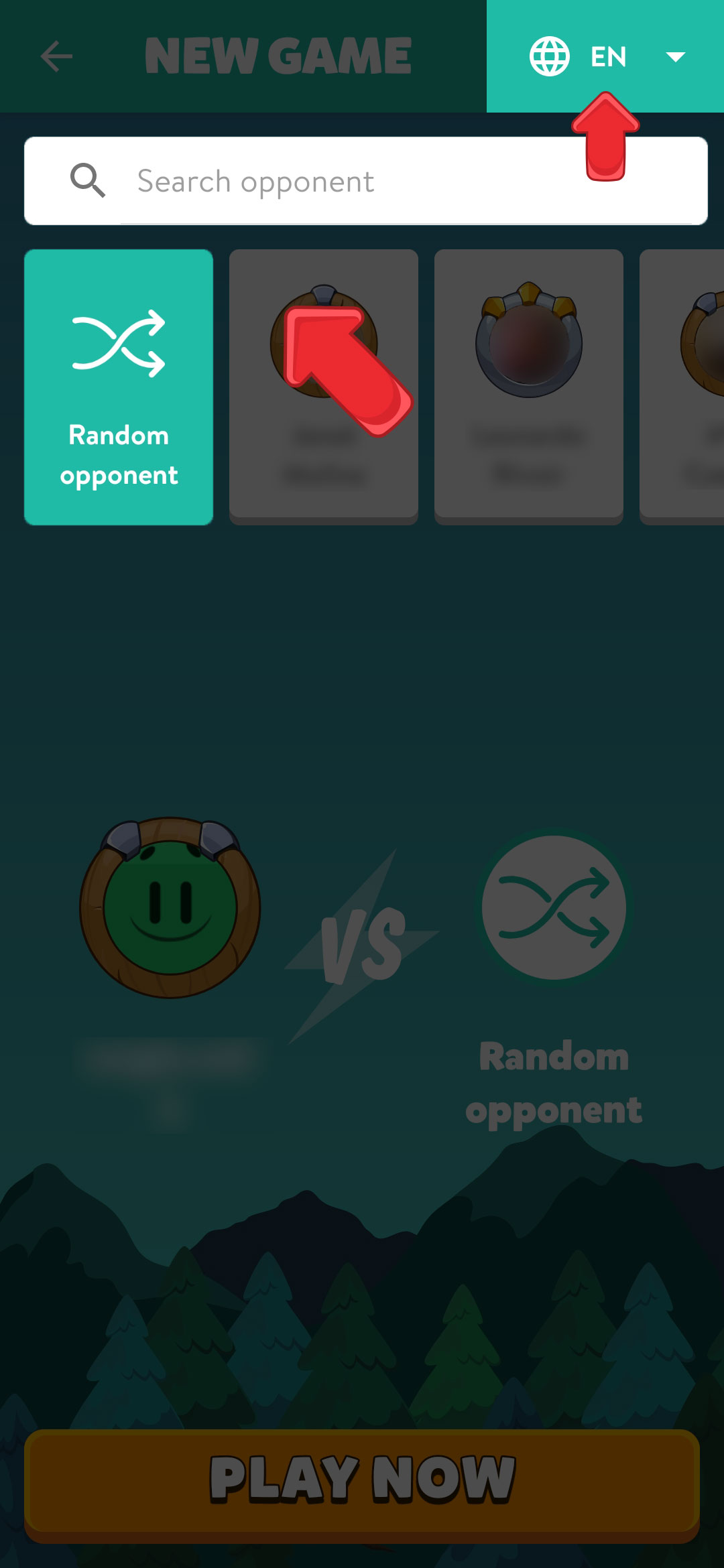 Once you select the language and the type of opponent, you must select "Play now" and the game will begin.
Remember that the classic game is played in turns, so if you answer correctly you will keep your turn and you will be able to continue answering, while if you answer incorrectly the turn will pass to your opponent. Both will have 36 hours to respond to each turn of the game.