The Ranking is a feature that will allow you to receive incredible prizes if you finish in the first positions. You can access it by selecting the trophy icon in the bottom bar of the screen.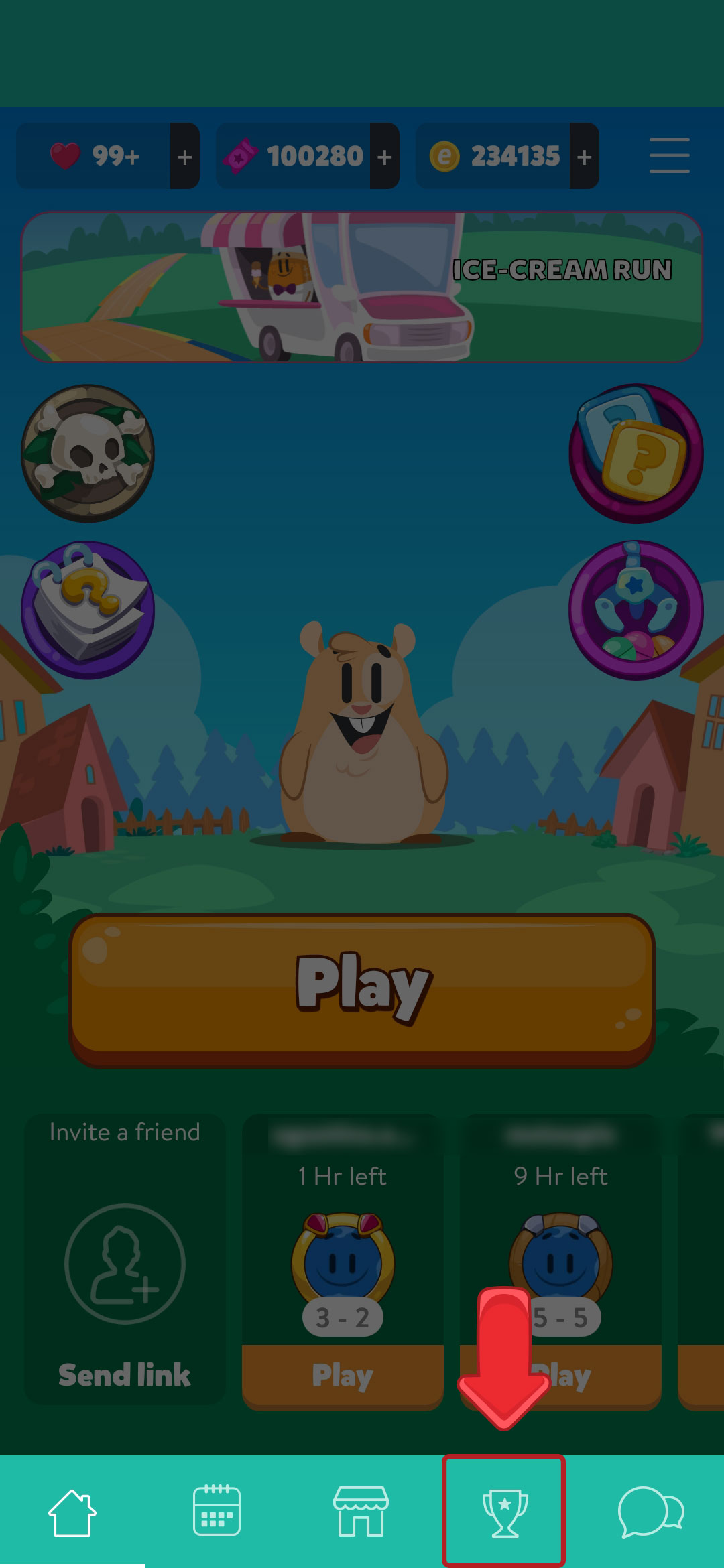 It is divided into leagues made up of 50 users; your position in the table will depend on the amount of points you obtain in the different game modes.
According to your performance, it will be possible to move up or down the League. You will be able to identify the position that you will need to occupy to move up the league by a green box or "promotion zone".
On the other hand, if you are in the positions delimited by the red box or "relegation zone", you will descend.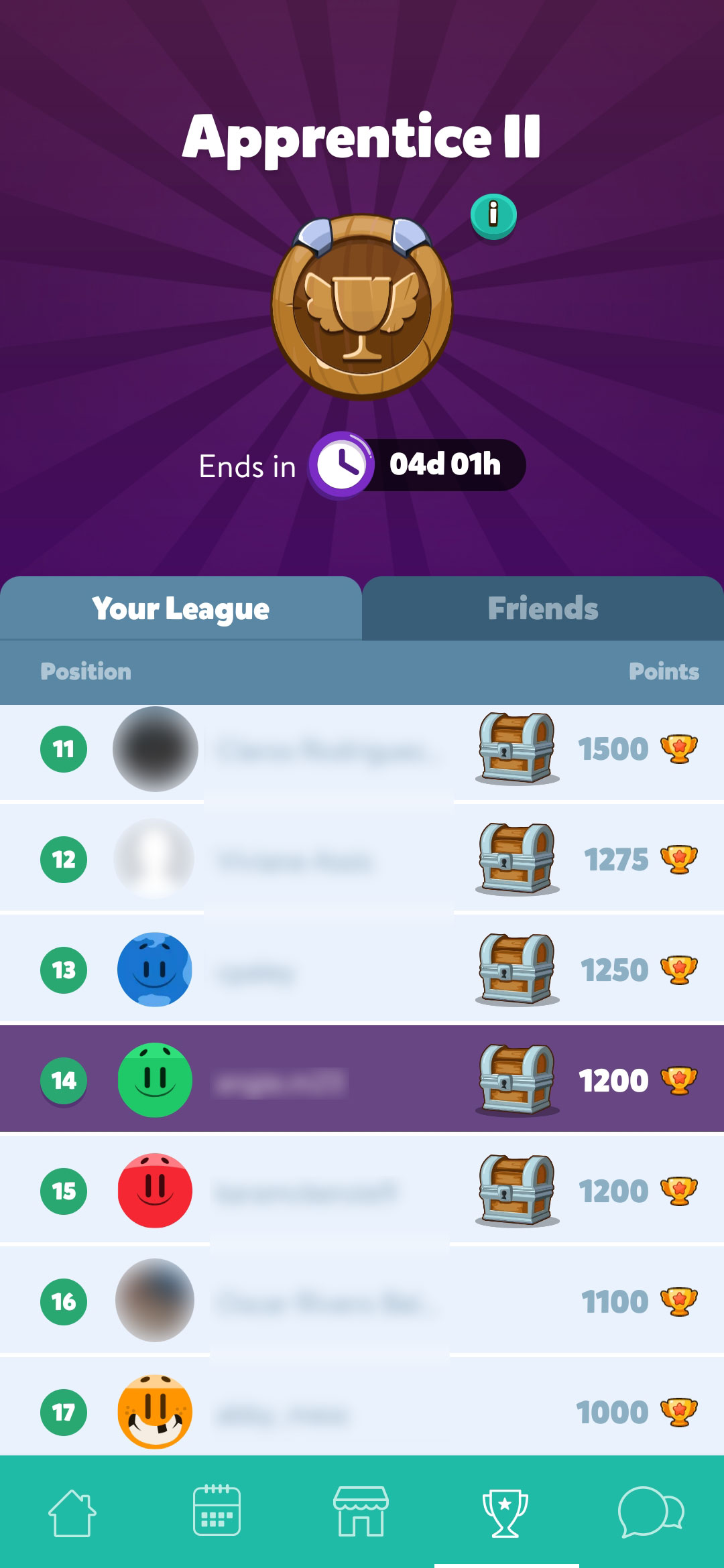 The game modes that will give you points for the Ranking are the following:
Survival: winning a game.
Classic game: winning a game.
Triviathon: completing a mission.
Missions: completing a mission.
Triviatopics: completing a category.
Daily Question: answering a question correctly.
Pick-A-Prize: collect prizes that contain points.
Treasure Mine: win a game of Tug of War or Pic Duel.
Survival Arena: finish in the top three positions of a match.
Pet: feeding your pet. The points obtained will increase its level.
Each League will offer three different chests: a special one for those who finish in first place, one from the second to the fifth user and another from the sixth to the twentieth. The higher you finish, the better the prize you will receive. If you want to check the prizes, press the information button at the top of the screen, under the name of your league.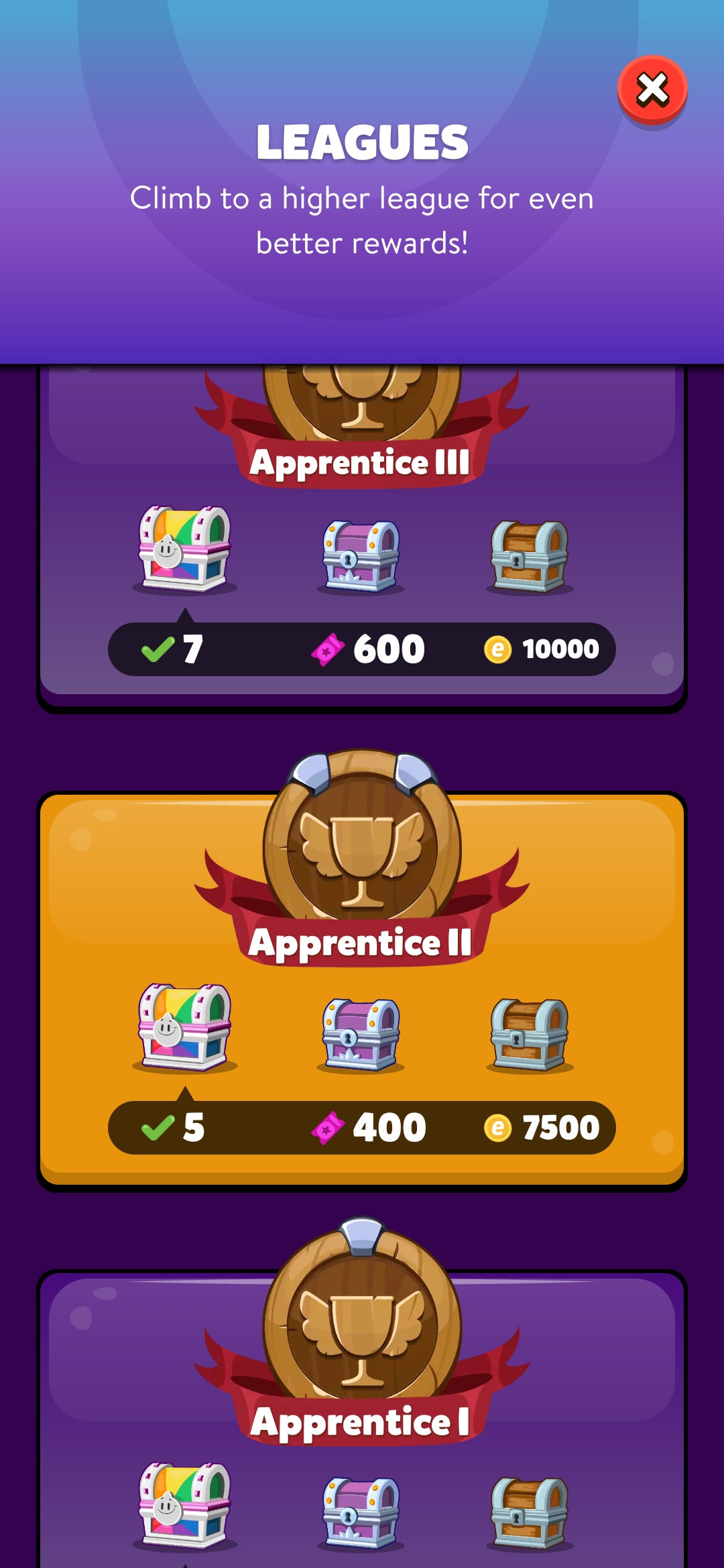 Keep in mind that, even after reaching the Genius League, you can still descend. For this reason, we recommend you maintain your level to continue enjoying the prizes it offers.
You will have a week to secure your best position, hurry up!
We invite you to visit the articles: Why did I go down in the Ranking? and Why did I lose my category if I had reached the Genius League? for more information.