PowerUps are tools that will make it easier for you to answer the questions correctly. Inside the game you will find:
Extra Shot: if you get a category that you do not want or find it difficult, you can get a new twist by viewing a video.
Bomb: remove two wrong answers from the options.
Double chance: grant two chances to answer. If the first answer you select is not correct, you will have another chance.
Extra time: extend the time to answer the question. If you have enough coins to be able to use it, the PowerUp will appear once the response time is up.
Correct answer: you will select the correct answer. Initially you will have three free Correct Answer PowerUps. Once you use them, you can get them:
- Playing Guess & Grab
- Playing Pick-A-Prize
- By obtaining 6 keys in Triviatopics
- Finishing in the top positions in your League.
- Buying them in the "Featured" section of the store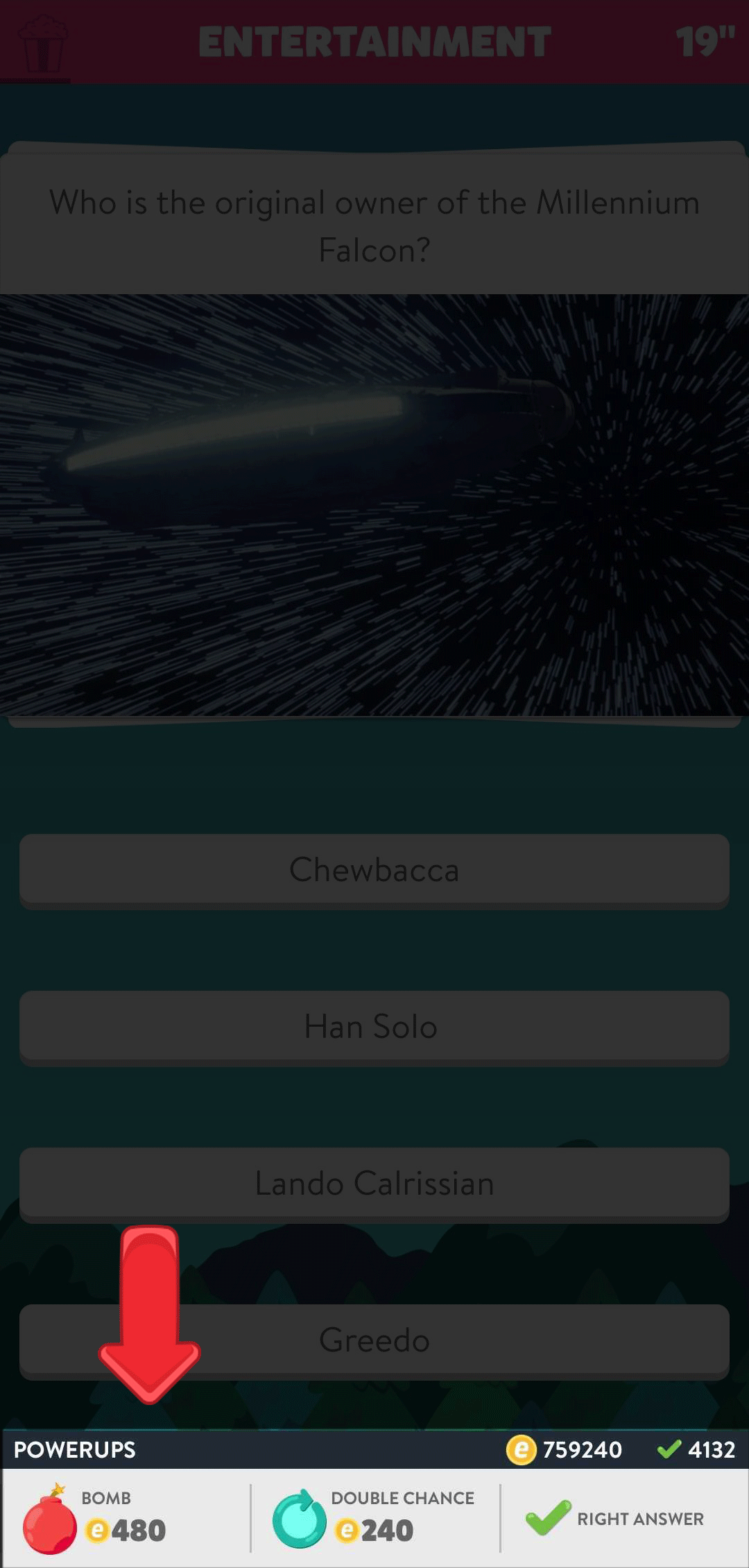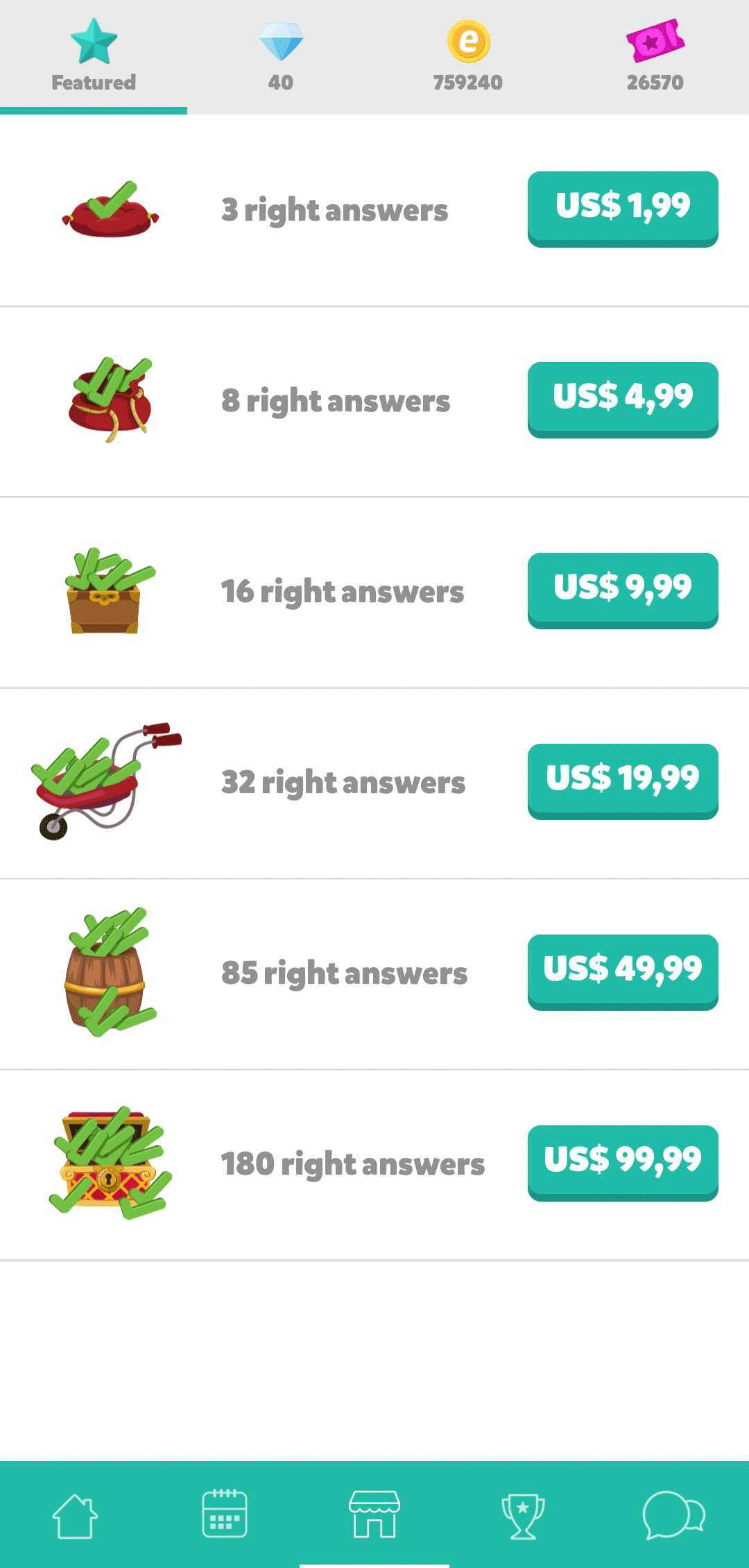 You can find "bomb" and "double chance" at the bottom of the screen while you are answering, which you can purchase with coins. Keep in mind that they are not bought in the store.
If you answer a question incorrectly, the game will offer you the possibility of obtaining a Second Chance through by viewing a promotional video or in exchange for 1000 coins in case of having the version with no ads. In this way, you will be offered a new question from the same category.