The missions are a feature that will allow you to win prizes through classic games. They will consist of 4 tasks that you must complete to obtain the prizes. You can access them in the games module, located in the second icon on the bottom bar of the screen.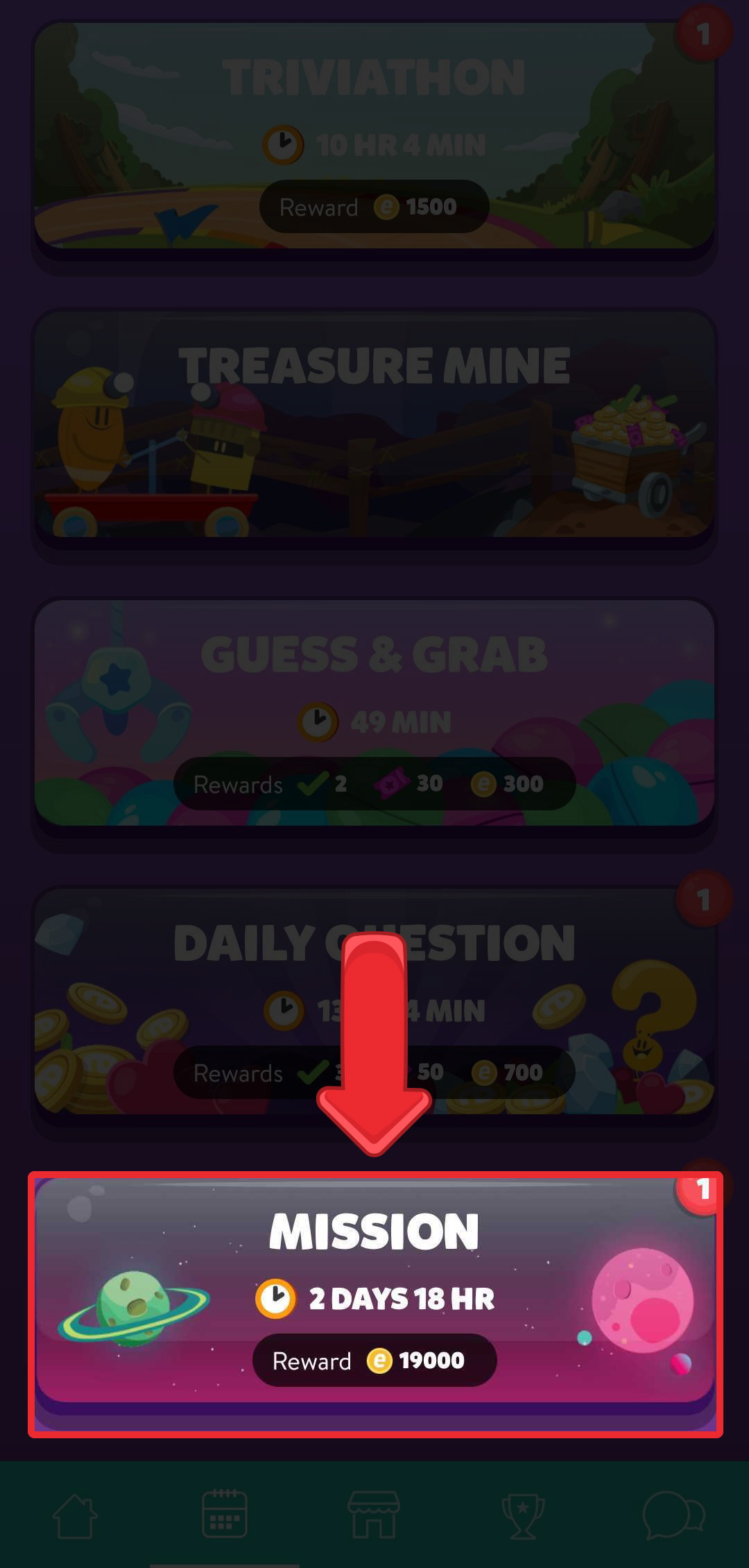 Once you enter, you will receive the instructions to complete the first task. As soon as you complete it, the next one will be enabled and so on until the mission is finished. You will have 96 hours to complete the four tasks.
All the instructions are destined to be fulfilled in classic games, so you will need to start new games or continue playing those that are already in progress.
Once you complete the tasks, you must enter the "Missions" section to claim your prizes. Additionally, you will be awarded 250 ranking points for each mission you complete.
Keep in mind that you will find this feature active from Monday to Friday and you can access it from the events menu, located in the second icon of the lower options bar.
For more information, we invite you to visit the article: Ranking in Trivia Crack.