Much of the application's content depends on the contribution of our users, who, by creating and rating questions, bring the game to life.
If you come across a question in classic games that has an incorrect answer, includes offensive content or you think it shouldn't be in the game, you can report it. To do so, you will need to answer the question and select "Report error", an option you will find under the "Share question!" button.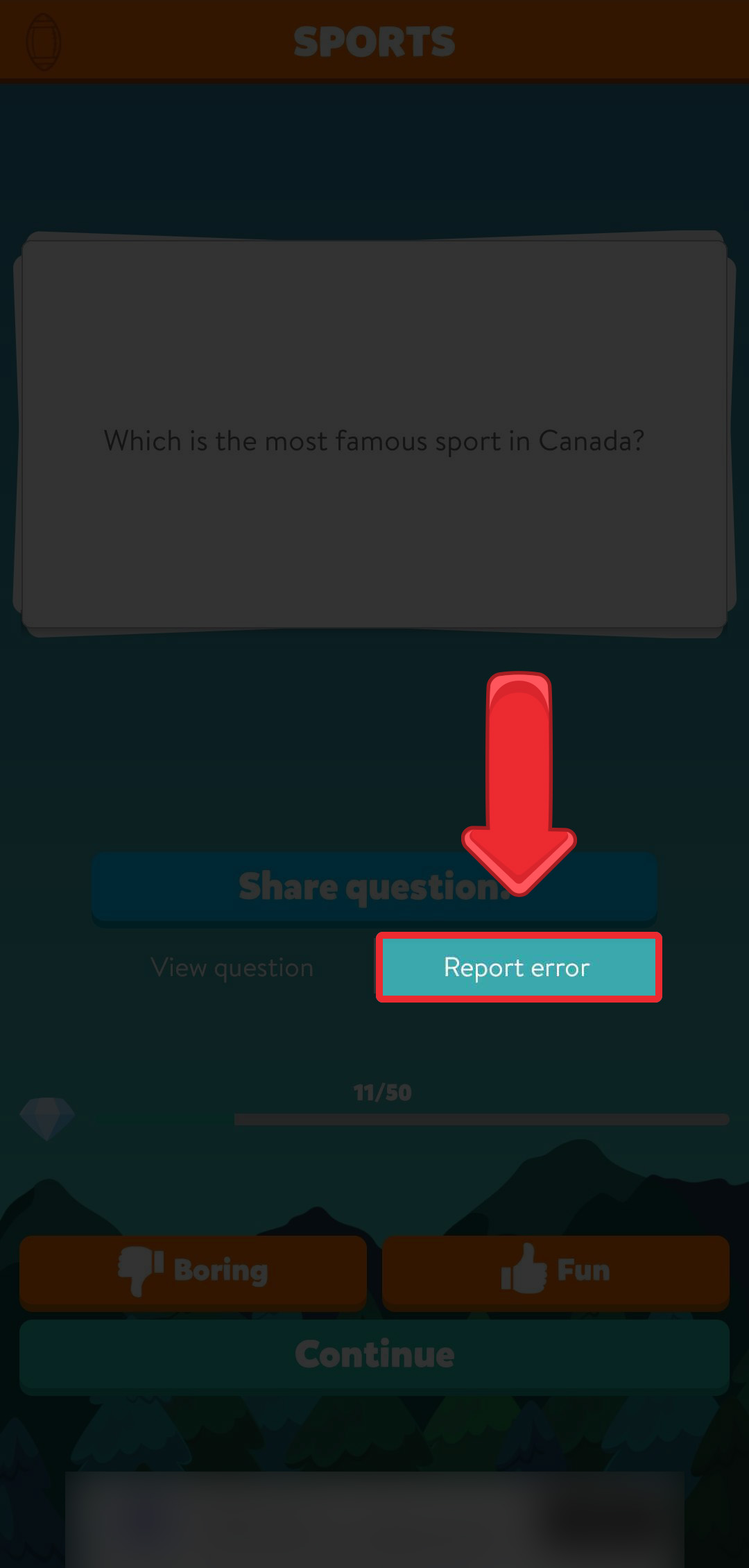 Then, you will need to choose one of the following categories to report:
Offensive content.
Spelling or grammar.
Incorrect answer.
Region error: Use this when you feel that the question does not apply to the section you are in.
Incorrect language.
Incorrectly worded question.
Repeated question.
Very specific question: Use this when you think the question is too specific.
Will change in the future: Use this when you think the answer may change in the future.
Spam.
Other.
Once we receive the report, our Content team will take appropriate action.
Please note that we strongly discourage the use of the application for any discriminatory or hateful purposes in our Community, for this reason, our users' contribution is essential to maintain an educational environment.
On the other hand, as it is currently only possible to report questions in Classic mode, we would appreciate it if you could send us any errors you may encounter in other game modes directly here. When contacting us, we would appreciate it if you could include a screenshot where we can see the question and answer options in your message.
We invite you to visit the articles: Question Factory and How do I suggest a question for the game? for more information about the question suggestion process.