You will be able to rate questions that were suggested by other users from the Question Factory.

To do this, go to Menu > Question Factory and select "Rate questions."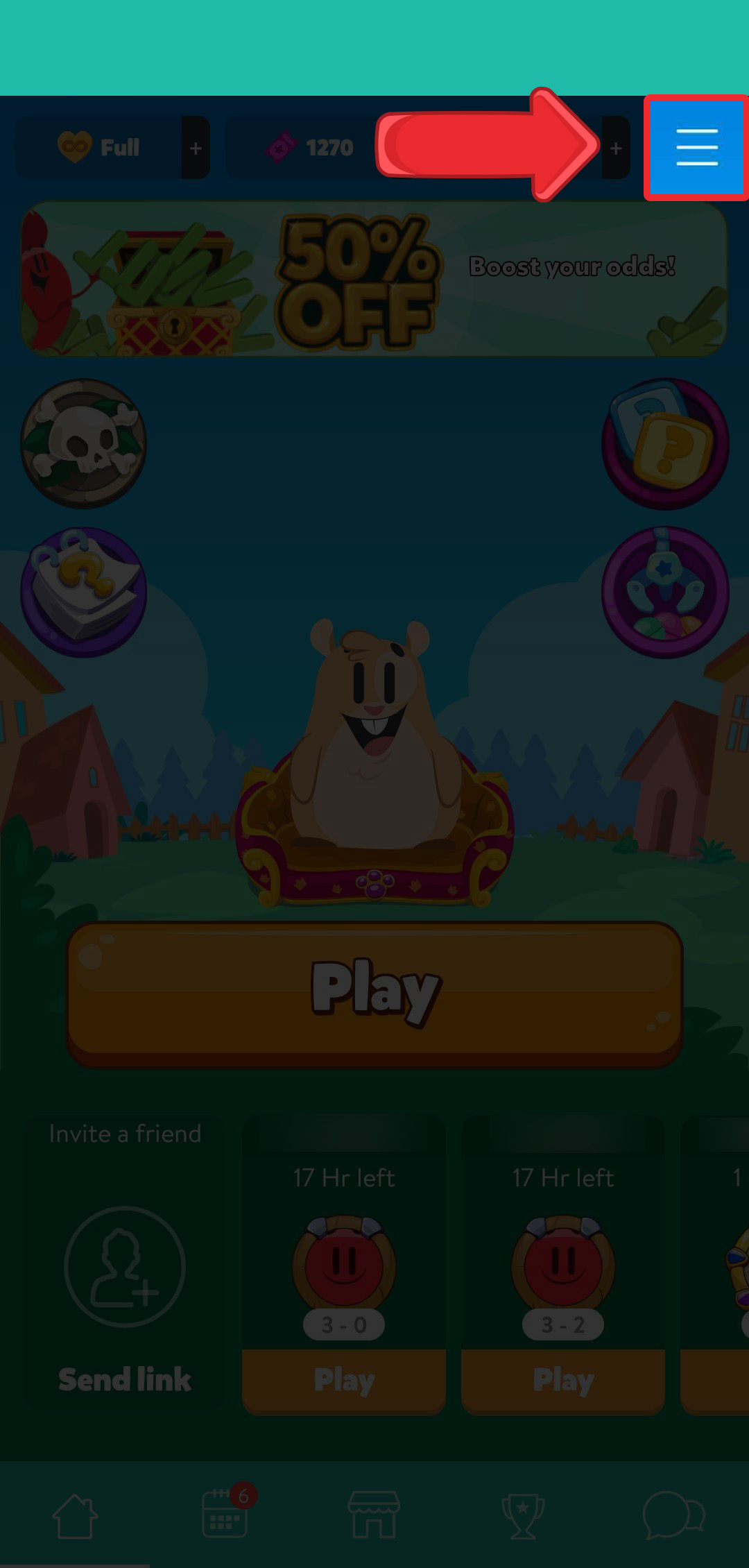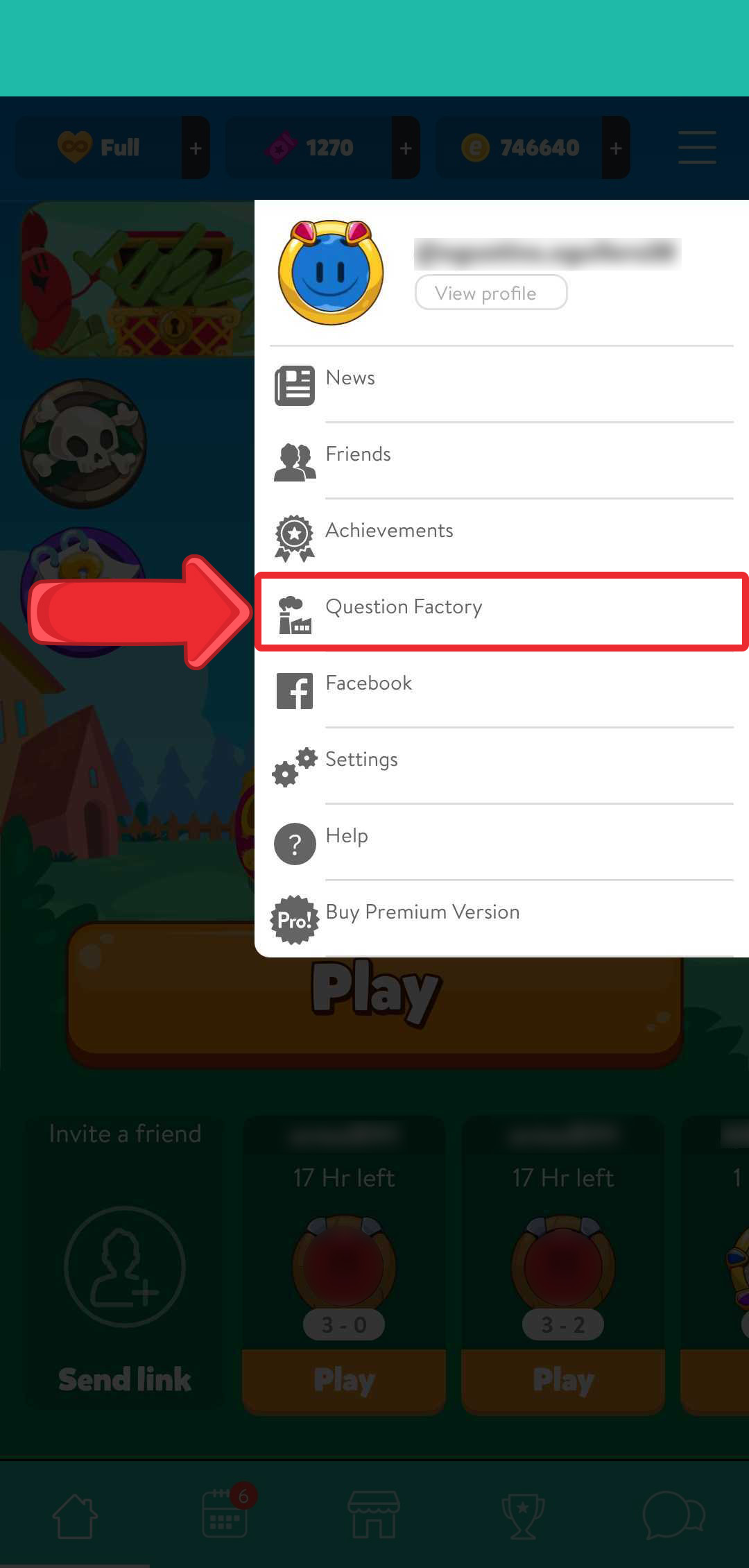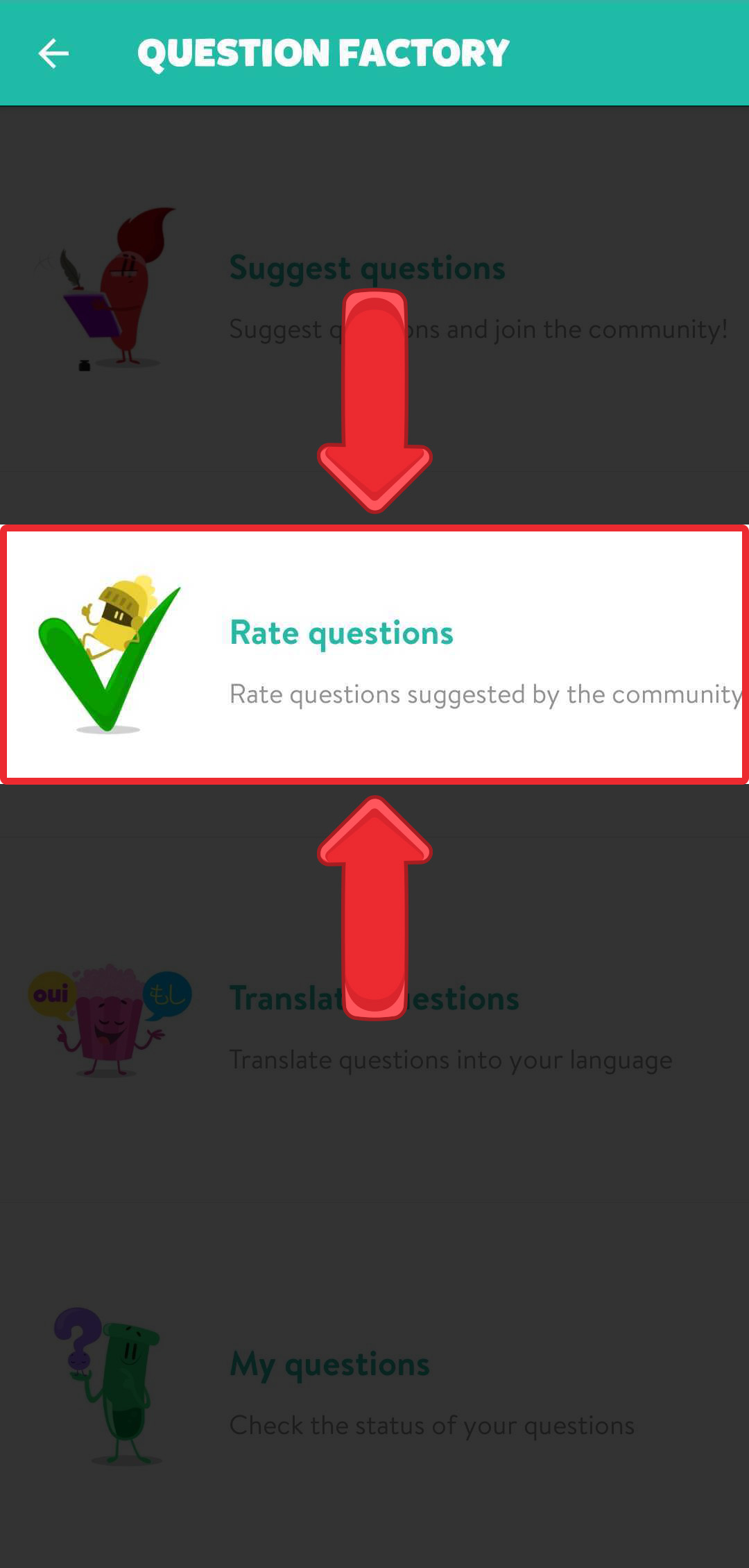 Once you enter, you will receive the questions, which you must answer, and, after giving your answer, you will have the possibility to indicate if you liked it, if you did not like it or if you consider that it should not be approved.

There you will also have the possibility to choose the country of the questions you want to rate and the language in which they have been suggested.

Note that the criteria by which a question should not be approved are:
The question is badly worded or has spelling mistakes.
The answer is incorrect or may be modified in the future.
The region is incorrect.
The language is wrong.
If the question to be rated is not to your liking, select "Skip" and you will be assigned another question.