You can suggest questions to be entered into the game through the Question Factory. To do this, go to Menu > Question Factory and select "Suggest Questions".
Once you do so, you will need to:
Select one of our six categories for your question.
Type in your suggestion. You will have the possibility to add an image by tapping on the camera icon on the bottom left-hand corner of the box.

Finally, you will need to press "Submit" on the top right-hand corner for the question for it to enter the approval process.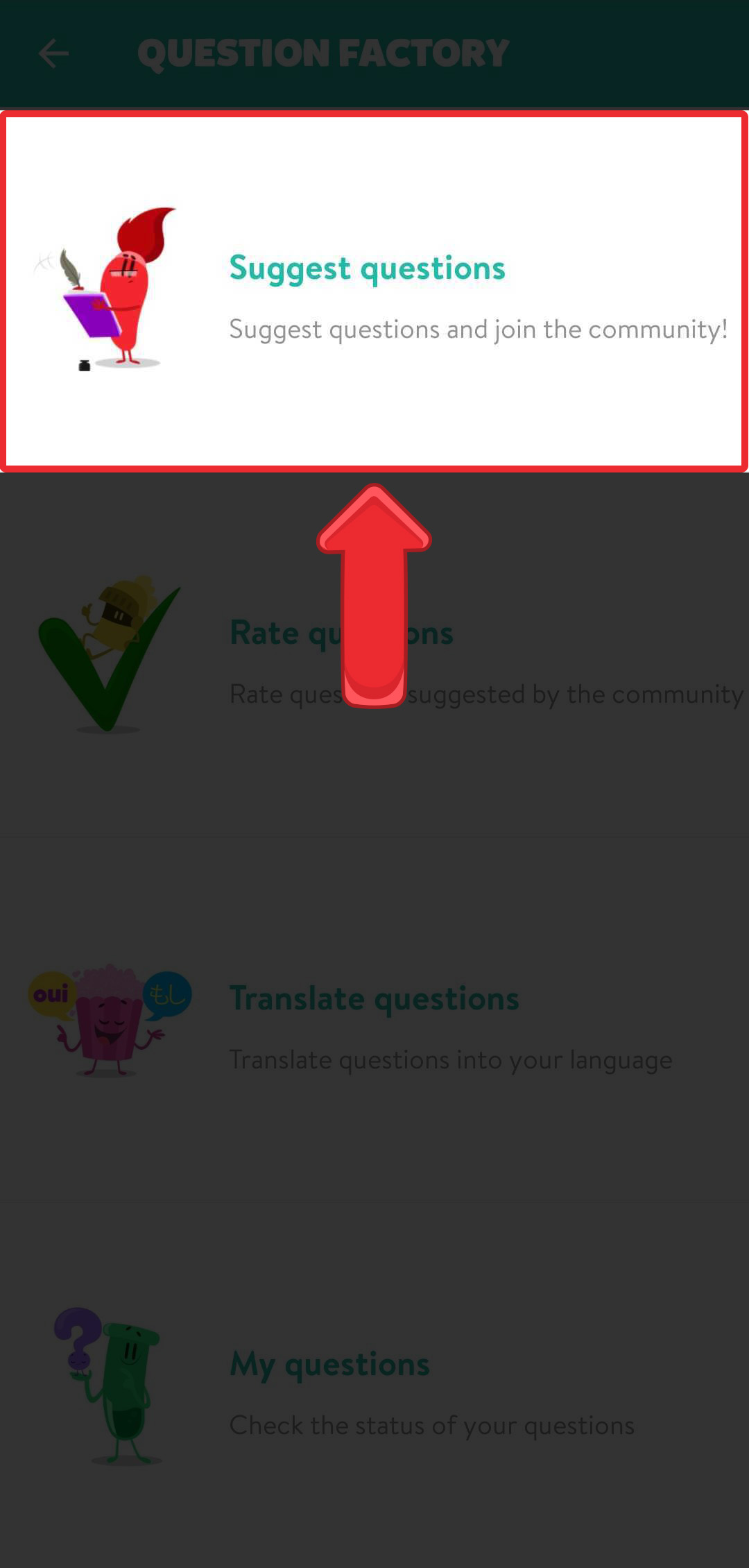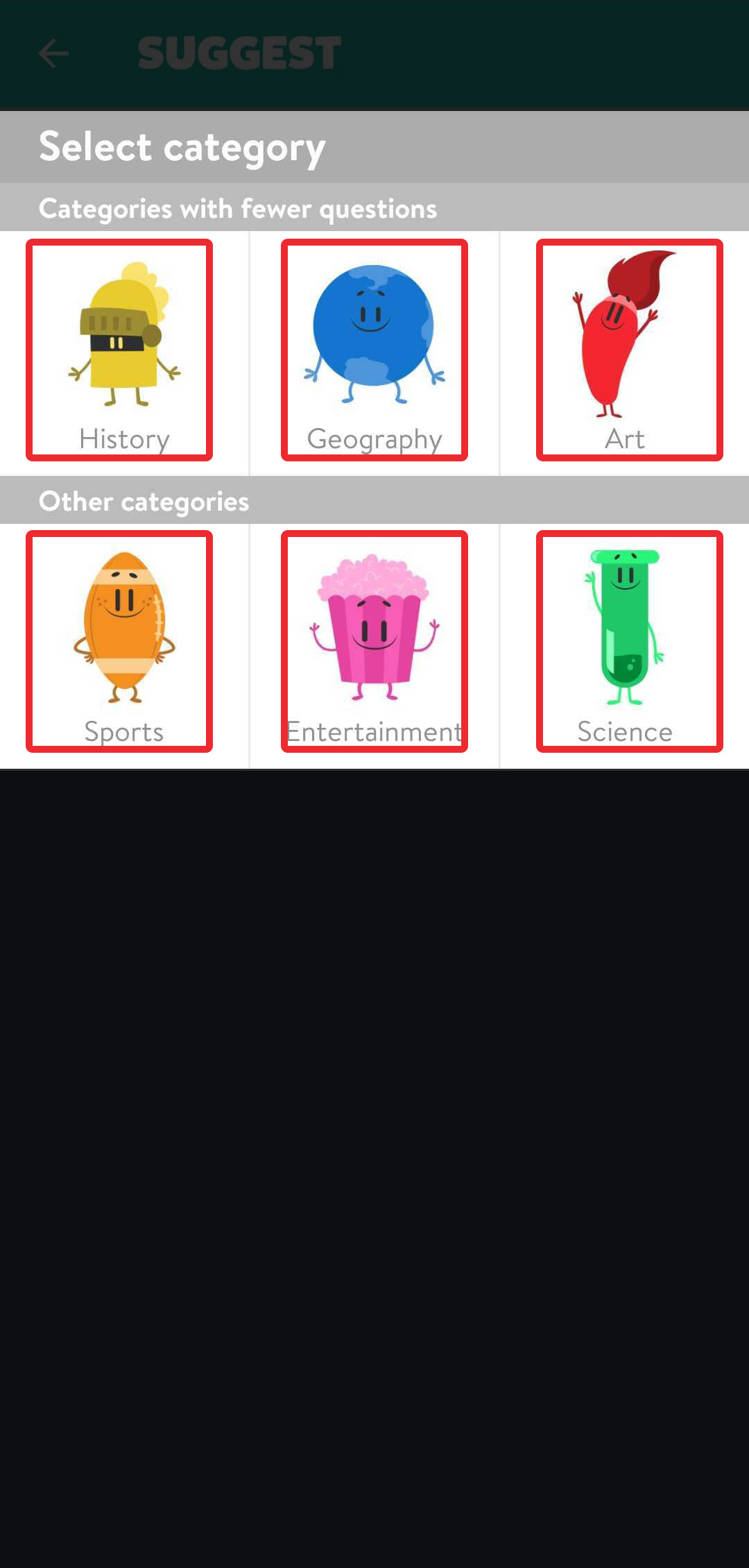 Before you submit the question, we recommend that you check the following:
Category. On the bottom left corner, you will see the category you have selected. Tapping on it will allow you to modify it.

Region. If your question is specific to a country, you should select it. Otherwise, we recommend that you choose the "Global" region.

Language. It will need to match the language of your suggestion.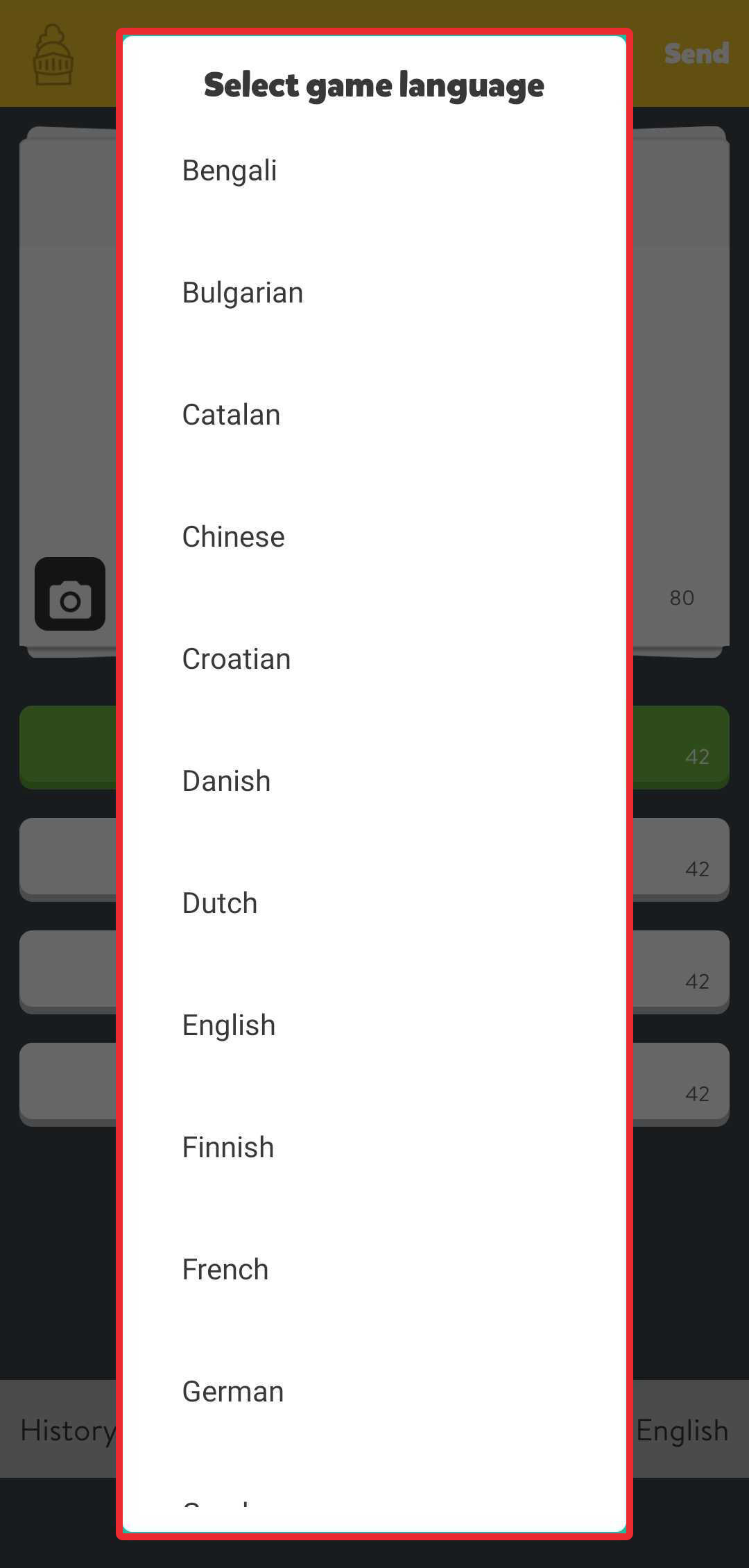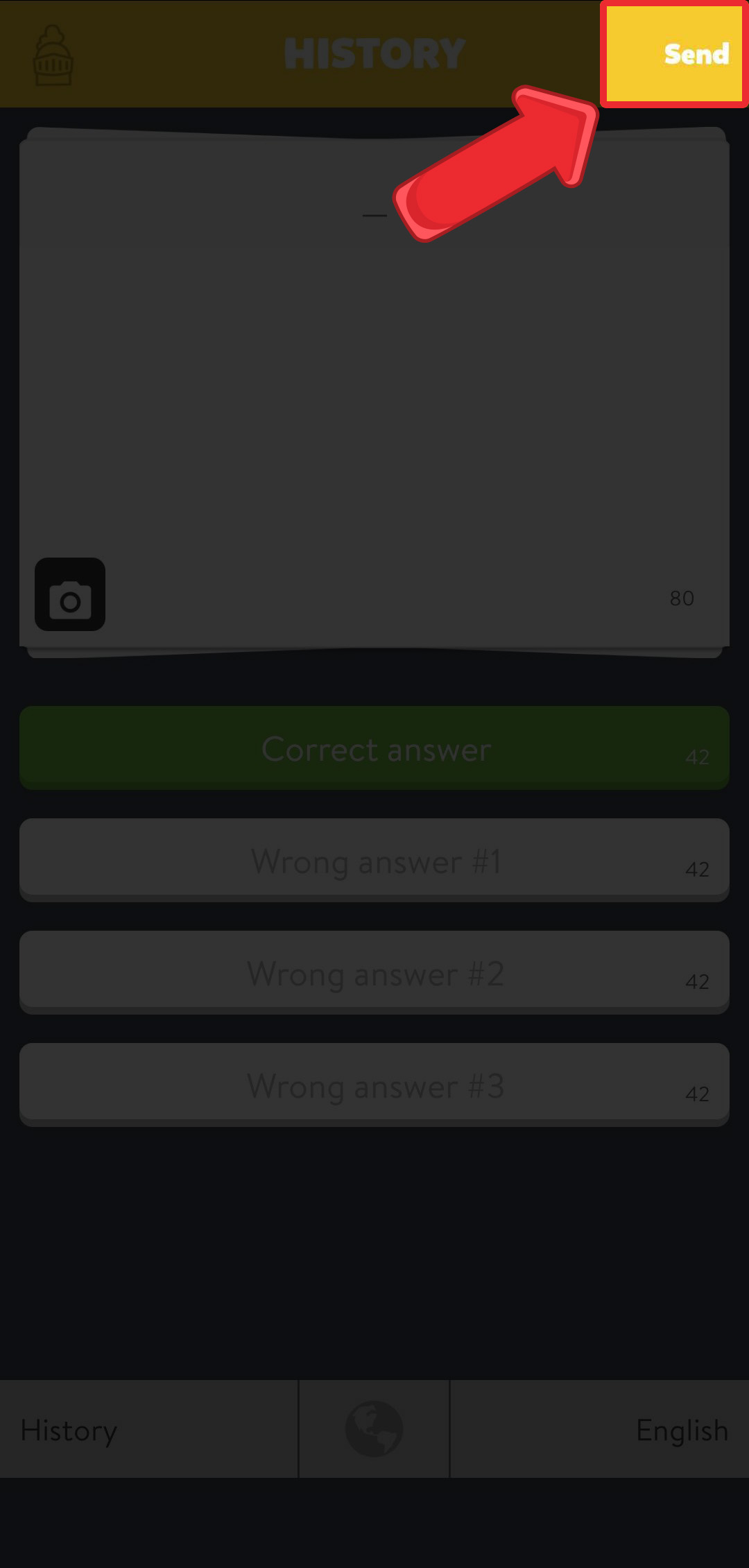 We recommend that you visit the articles: How can I rate questions in the game? and How can I translate questions in the game?