Coins are items that will allow you to get power-ups during your games. When you answer a question, you'll see the icons of the power-ups you can purchase at the bottom of the screen, along with their respective cost in coins.
There, you will find:
Bomb: removes two wrong answers from the options.

Double Chance: provides two chances to answer

.

If the first answer you select is incorrect, you will have another chance.

Extra Time: extends the time limit to answer the question. If you have enough coins to use it, this power-up will appear once the response time is up.
The cost of each power-up will depend on the game mode you selected.
Plus, if you are using the ad-free version, you will be able to get spins for the Prize Wheel and second chances in case you answer incorrectly.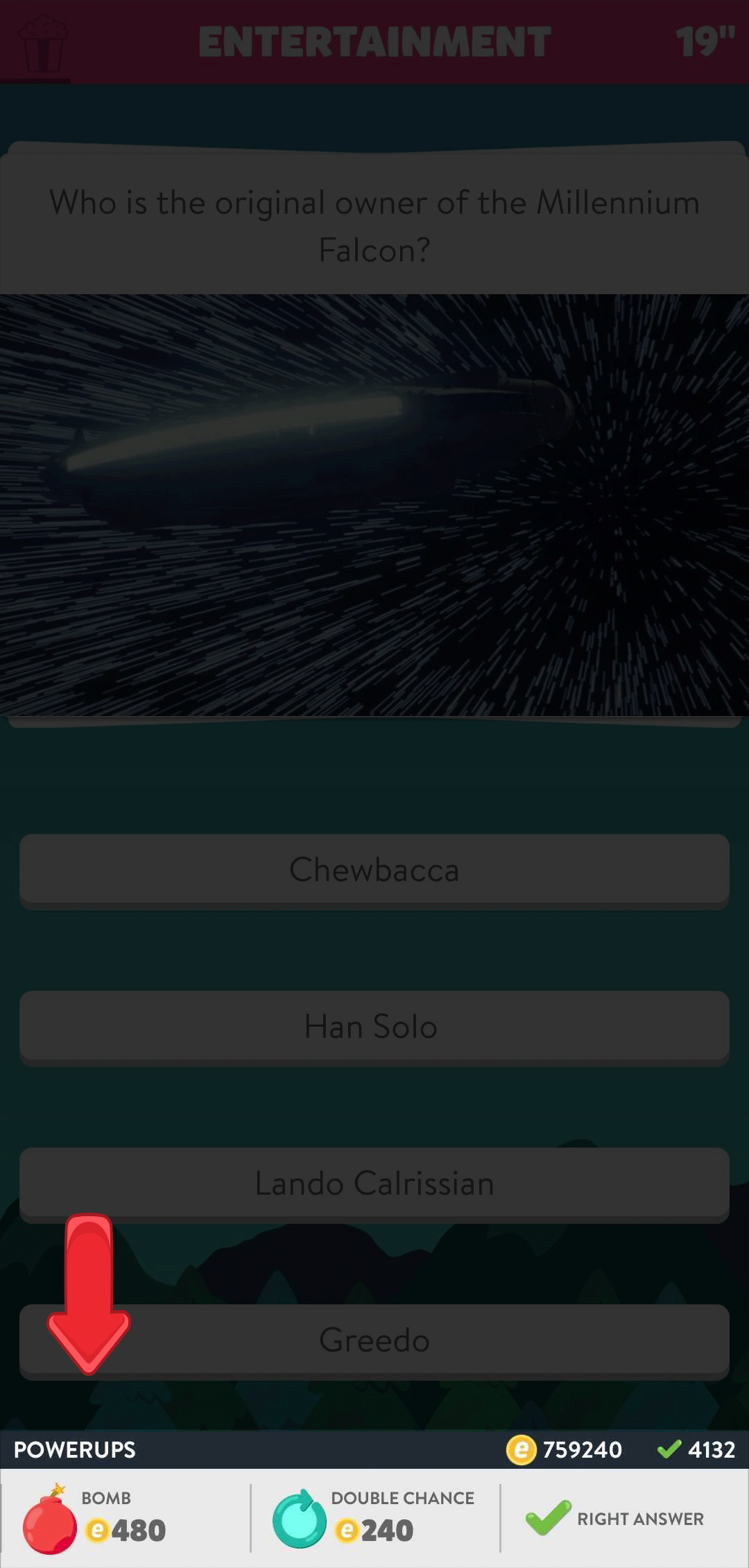 We invite you to visit the article: PowerUps to learn more about the different options you will find in the game.