You can find the Game Settings if you enter the Menu, in the upper right corner of the screen, represented by three horizontal lines. Once there you will see the following options:
Account
Within your account you will find information that you can modify, such as your username and password. You will also see your email address, which cannot be modified, since your progress is directly linked to it and we cannot transfer it. In this section you can also link and unlink your Facebook account. Finally, you will have the option to change the country that will determine the region of the questions you receive in the game.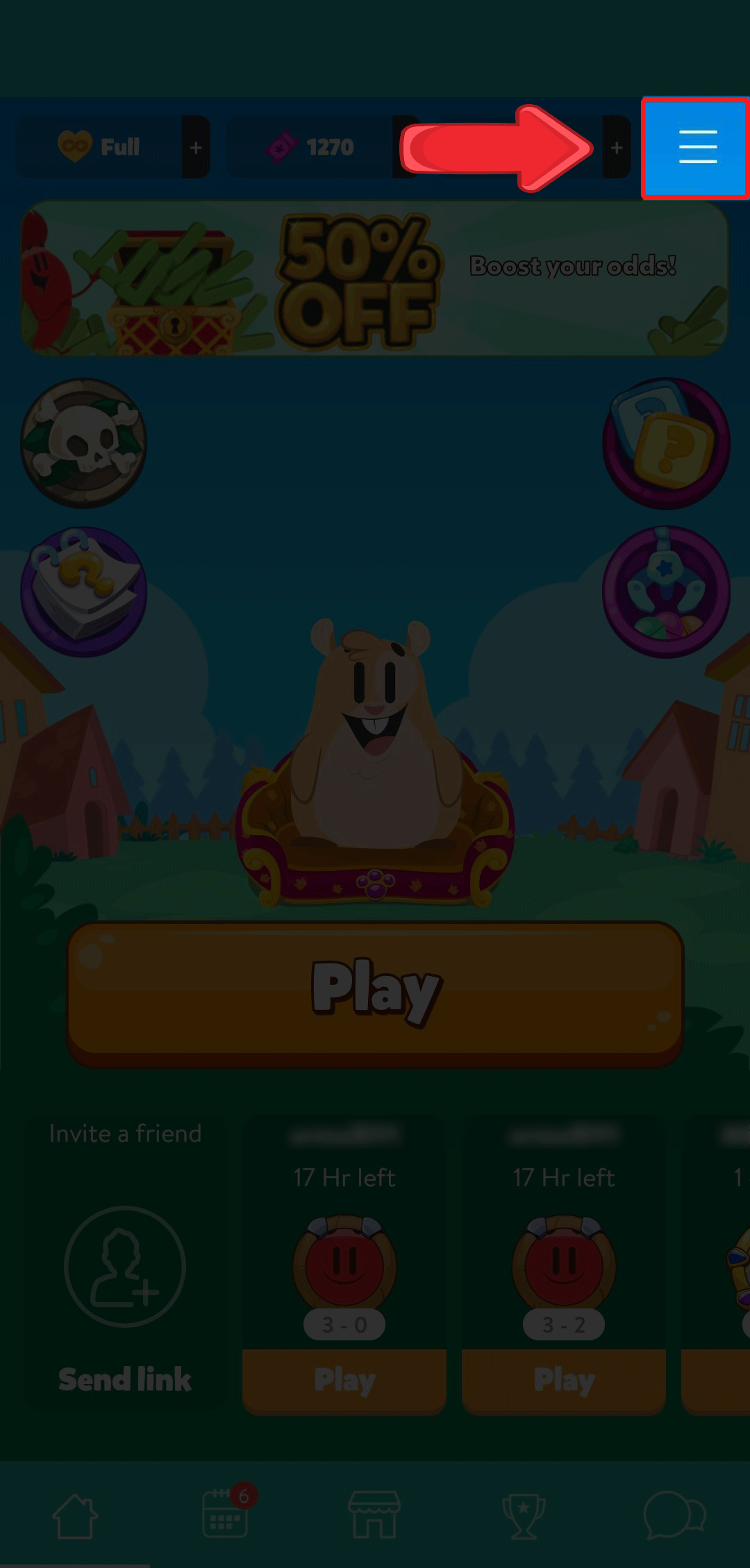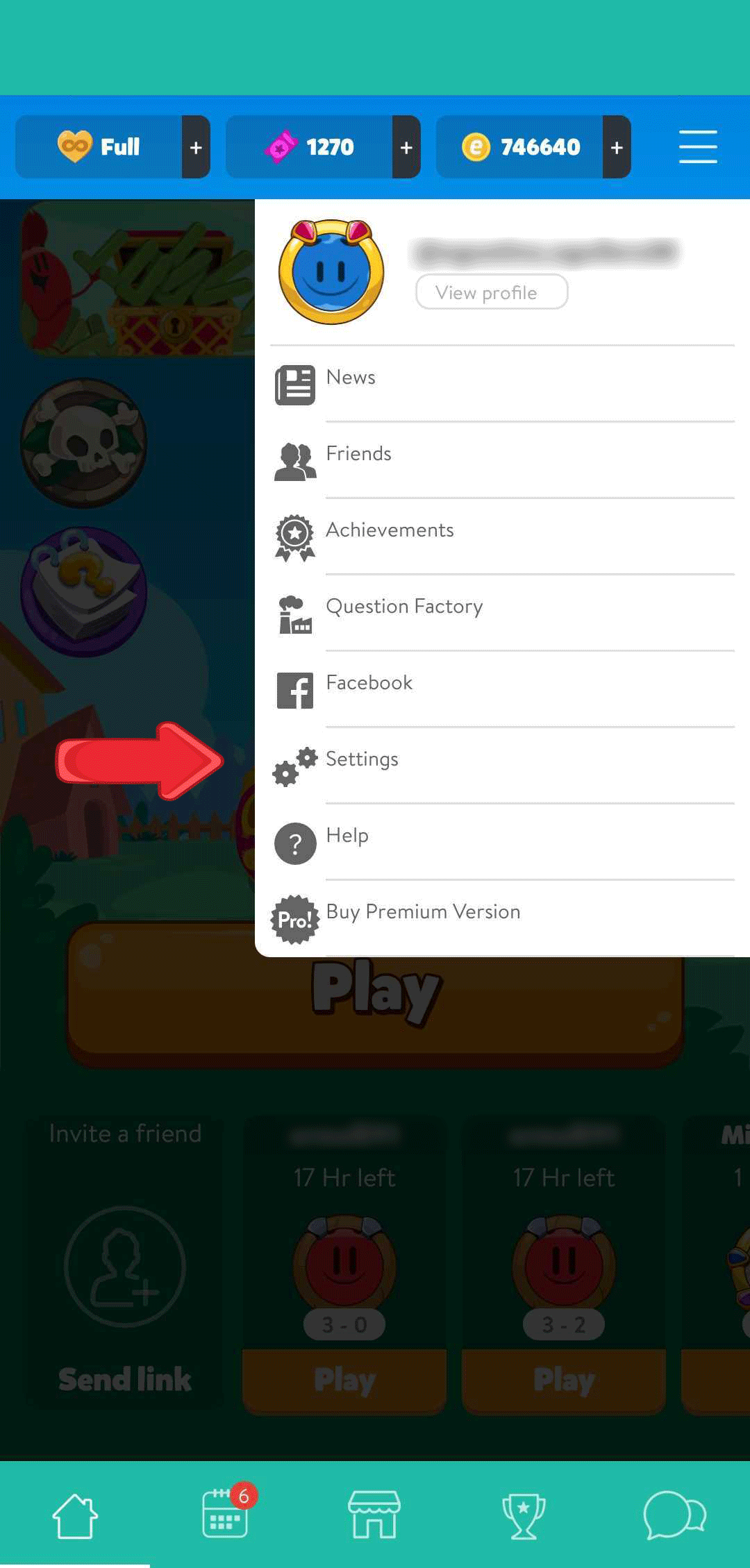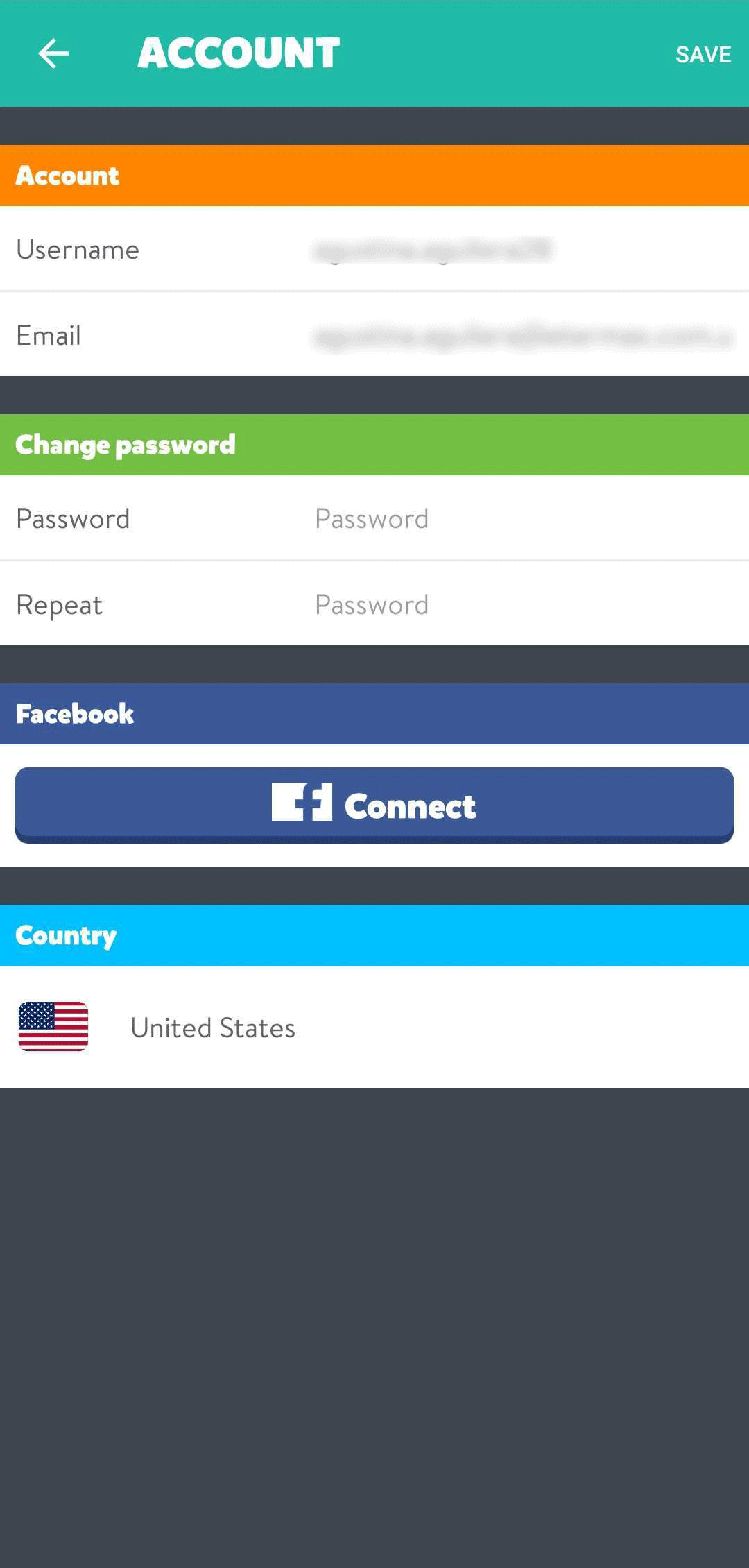 Preferences
In this section you will find several options to enable and disable, such as the sound, music and vibration of the game. You can also disable the chat to prevent other users from contacting you. At the end, you will have the options to cancel your subscription to our News emails and choose if you want to receive questions with images or not.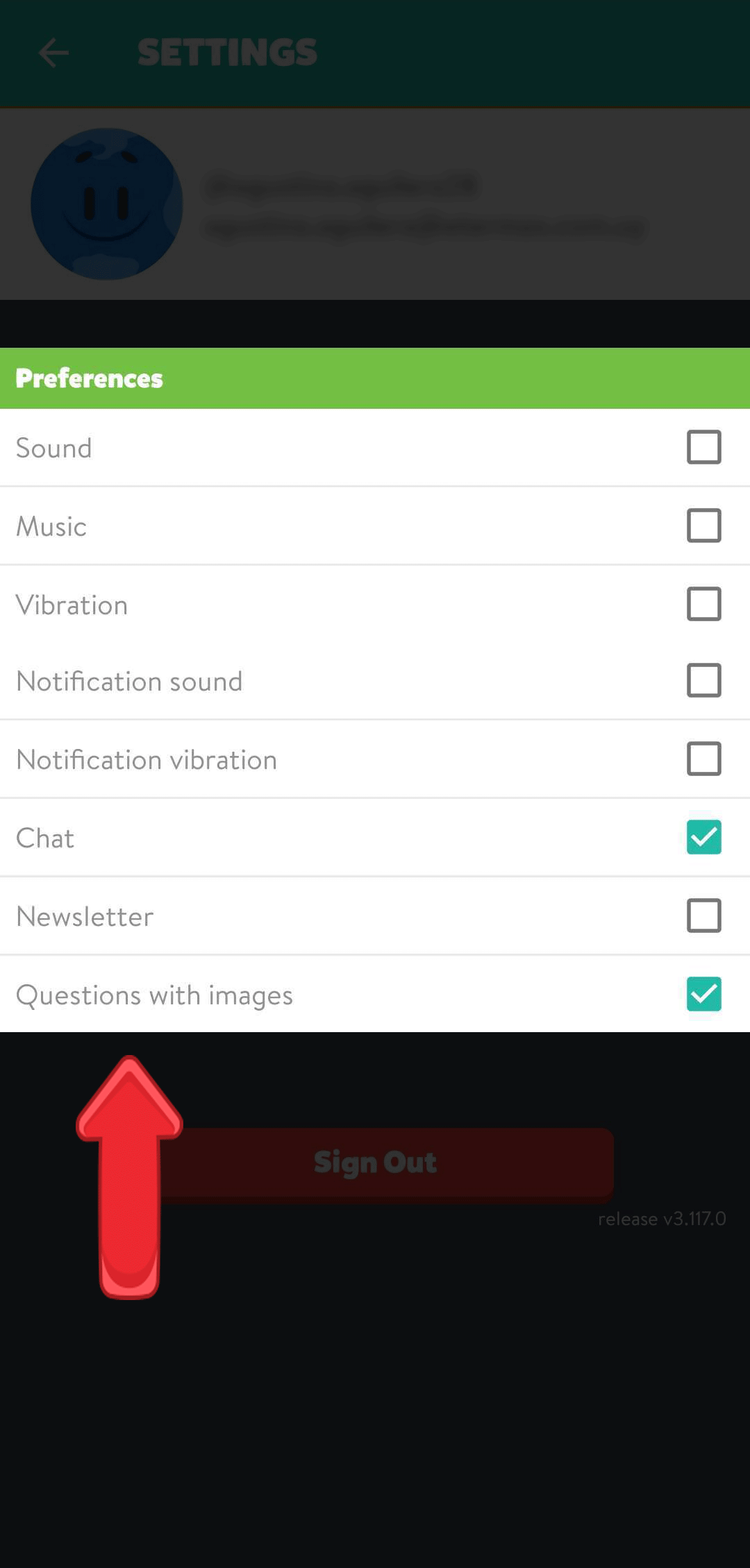 Facebook
Here you will see two options to enable or disable: Show my name and Show my photo, to choose whether or not you want to show this information from your Facebook account.